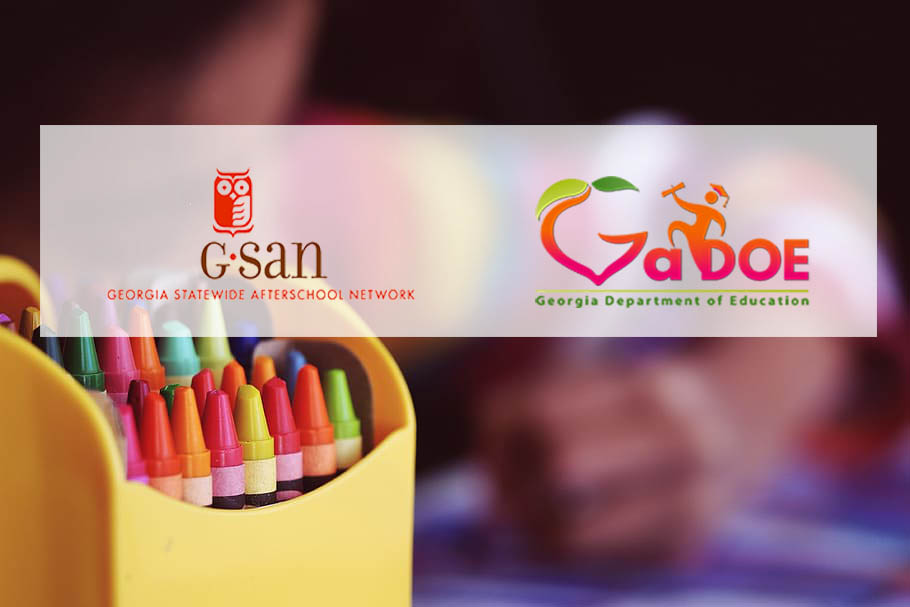 The Georgia Department of Education, in partnership with the Georgia Statewide Afterschool Network, is awarding $27 million in Building Opportunities in Out-of-School Time (BOOST) grants to community and statewide organizations.
The grants, funded with American Rescue Plan (ARP) funds and awarded to four organizations with statewide reach and 100 community-based organizations, will expand access to and improve the quality of afterschool and summer learning opportunities across Georgia. Grantees will provide comprehensive out-of-school-time programming over the summer months, after school during the academic year, or year-round, with prioritization for students most impacted by the COVID-19 pandemic.
"The BOOST grants are a crucial part of our strategy to address learning loss as a result of the pandemic," State School Superintendent Richard Woods said. "These 104 organizations will provide opportunities for students that support both academic learning and the needs of the whole child. I appreciate the Georgia Statewide Afterschool Network lending their expertise to this initiative."
"The Georgia Statewide Afterschool Network offers its congratulations to the BOOST grantees and looks forward to providing them support throughout the grant cycle to ensure that Georgia's youth receive high-quality afterschool and summer enrichment," GSAN Director Katie Landes said. "The grantees were chosen through a competitive application process, and we believe strongly in their potential to expand access, reduce barriers, and increase quality for afterschool and summer programming across Georgia, particularly for children most impacted by the COVID-19 pandemic."
Two separate, three-year grants are being awarded:
Organizations with Statewide Reach and Impact: Grants are awarded to entities with a demonstrated track record of success, that operate year-round programming and will serve at least 2,000 youth annual across at least 15 counties. Four organizations were selected: Communities In Schools of Georgia, the Georgia Alliance of Boys and Girls Clubs, the Georgia Recreation and Park Association, and the Georgia State Alliance of YMCAs.
Community-Based Organizations: Grants are awarded to community-based organizations operating afterschool and/or summer learning programs. One hundred organizations were selected.
List of Community-Based Grantees ga doe

List of Statewide Grantees ga doe

The goal of the grants is to:
Expand access to serve more youth, with an emphasis on students and communities most impacted by the pandemic,
Reduce barriers, such as transportation and enrollment costs, to ensure access for all, and/or
Increase programmatic quality and expand or enhance supports and services offered.
The grants program prioritizes:
Programs that serve youth with disabilities, youth experiencing homelessness, youth in foster care, English language learners, youth receiving free or reduced-price lunch, migratory youth, K-5 students, and students who spent the majority of the 2020-2021 school year in remote learning
Programs that have operated summer and/or afterschool programming in the last three years
Sites located in communities with no current programs receiving government funds through the 21st Century Community Learning Centers Program or the Afterschool Care Program
Programs offering programming five days a week
Afterschool and summer learning programs play a crucial role in Georgia's communities, and are an essential part of the state's long-term recovery from the COVID-19 crisis. Across the state, these programs continue to meet basic needs including food services and delivery; offer emergency childcare, youth development, and enrichment programming; and support student connectedness/wellbeing, academic acceleration, distance learning, and connectivity/use of devices.
---
About the Georgia Department of Education 
Led by State School Superintendent Richard Woods, the Georgia Department of Education (GaDOE) is the state agency serving Georgia's K-12 public school districts, schools, and students. GaDOE's strategic plan emphasizes transforming the agency into one that provides meaningful support to schools and districts, with an emphasis on child-focused, classroom-centered education policy. GaDOE staff work to ensure that the 1.7 million students in Georgia's public schools receive a holistic education that focuses on the whole child, and graduate ready to learn, ready to live, and ready to lead.
 
About the Georgia Statewide Afterschool Network
The Georgia Statewide Afterschool Network (GSAN) is a public-private collaborative dedicated to advancing, connecting and supporting quality afterschool programs to promote the success of children and youth throughout Georgia. GSAN envisions a day when all communities in Georgia have the resources and support needed to provide high quality afterschool programming. Since May 2013, Voices for Georgia's Children has served as the home of GSAN. GSAN is one of 50 statewide afterschool networks supported by the Charles Stewart Mott Foundation.
Serving as Georgia's statewide afterschool network since 2004, GSAN is a resource, convener, and thought leader for afterschool and summer learning programs across the state. GSAN has three core goals: 1) Support afterschool and summer learning programs in improving the quality of their programming; 2) Create a sustainable structure of statewide, regional, and local partnerships; and 3) Support the development and growth of policies to secure the resources needed to sustain new and existing afterschool programs.
​​