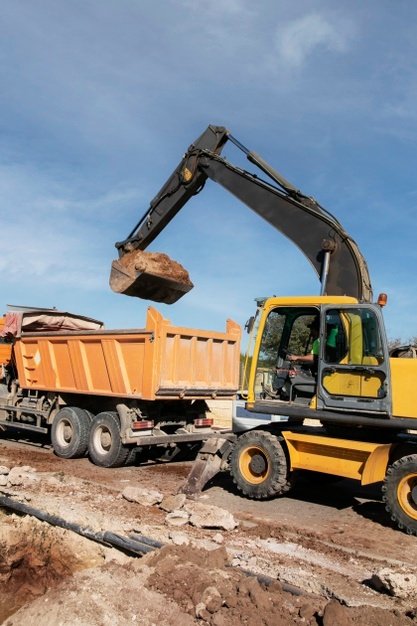 High school students in Georgia will now have access to a Career Pathway in heavy equipment operations after the State Board of Education last week approved State School Superintendent Richard Woods' recommendation to adopt the new courses.
The pathway is composed of three courses – Industry Fundamentals and Occupational Safety, Introduction to Heavy Equipment, and Operation of Heavy Equipment I.
The Georgia Department of Education's Career, Technical, and Agricultural Education (CTAE) team works with business and industry partners to ensure students have hands-on, up-to-date opportunities to gain career skills as part of their K-12 education – including in fields like heavy equipment operation that are in high demand in Georgia.
"The heavy equipment operations pathway ensures another opportunity available in Georgia schools for students to gain skills to help them succeed in the future," Superintendent Woods said. "Our goal is that, when students graduate from a Georgia high school, they are prepared for their next step – whether that's enrolling in a college or university, immediately entering the workforce, or enlisting in the military."
"The heavy equipment operations career pathway is an example of a locally developed pathway where the GaDOE CTAE staff worked with local business and education leaders to create a pathway that meets the needs of local industry," GaDOE CTAE Director Dr. Barbara Wall said. "Once a locally developed pathway is approved by the Georgia Department of Education, it may be implemented in other local school systems and communities."
The Toombs County School System contacted GaDOE to propose a pathway that would prepare students for entry-level careers in heavy equipment operations. The courses were developed with feedback from industry representatives from Flint Energy Company, McClendon Enterprises, and others, as well as Southeastern Technical College, the Construction Education Foundation of Georgia (CEFGA), and Toombs County Schools.
Work is ongoing with the industry, CEFGA, and GaDOE to implement the National Center for Construction Education and Research (NCCER) Level 1 Heavy Equipment Operator Certification.​