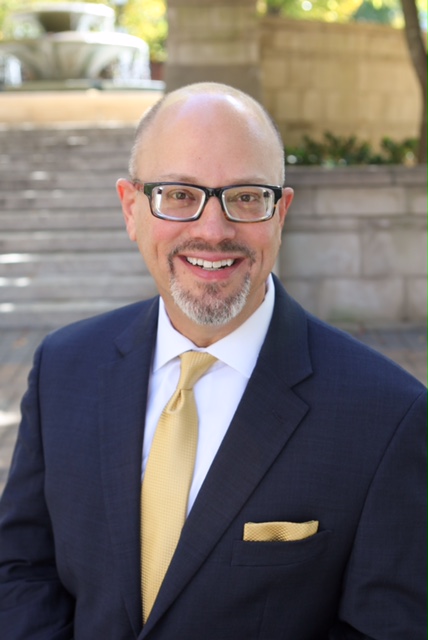 Board of Regents Chairman Sachin Shailendra and University System of Georgia (USG) Acting Chancellor Teresa MacCartney have announced Dr. David Schecter as the sole finalist for president of East Georgia State College.
"Dr. David Schecter is well prepared to lead, and his experience and passion make him the ideal candidate to serve as East Georgia State College's next president," MacCartney said. "I firmly believe Dr. Schecter will play a critical role in leading the college to achieve its mission and continue its transformative role in that community."
Schecter is the provost and senior vice chancellor for Academic Affairs at the University of South Carolina – Upstate in Spartanburg, S.C., where he manages a budget of $38 million, administers a department of 686 employees and supervises deans of the schools and colleges and the library. In his role as chief academic officer, Schecter focuses on student success, the development and assessment of programs, and support of faculty scholarship and teaching. He founded the state of South Carolina's first "Centro Latino" to support Latina/Latino students, faculty and community members and collaborated on a number of grant and fundraising projects.
Prior to serving at USC – Upstate, Schecter served as associate vice president for faculty affairs and then vice provost at California State University – Bakersfield. He provided oversight for the university's Office of Research and Grants as well as the Kegley Institute of Ethics. Before joining the administration at CSU-Bakersfield, Schecter was chair of the Department of Political Science at California State University – Fresno where he was granted tenure as a full professor and earned the prestigious Provost's Award for Faculty Service. He also previously taught at the University of Nevada — Las Vegas.
"Dr. Schecter brings important higher education leadership to the presidency of East Georgia State College," said C. Everett Kennedy III, chair of the Regents Special Committee. "We recognized his gifts and expertise as a good fit to lead East Georgia into a bright future of meeting the needs of students and employers in that part of the state."
A Florida native, Schecter holds a Ph.D. in political science from the University of Florida, a master's degree in political science from Florida State University, and a bachelor's degree in interdisciplinary studies and history from Florida State University. He also holds an MBA from Fresno State.
The Board of Regents will take action on the position at a future board meeting, no sooner than five days from naming a finalist. East Georgia State College is currently led by interim president Dr. Dawn Cartee.
---
USG