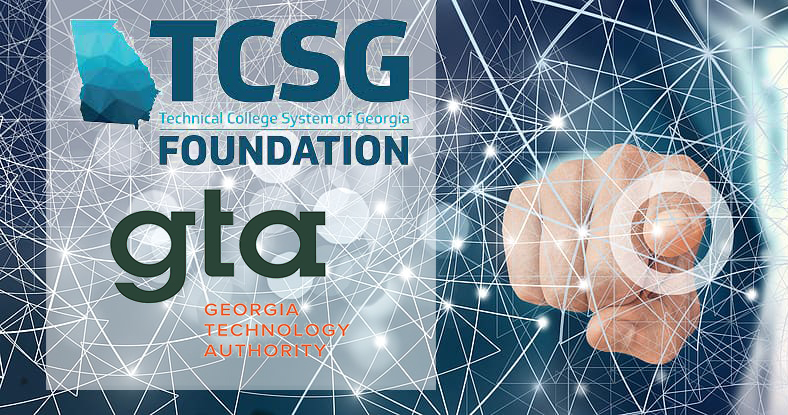 The Technical College System of Georgia (TCSG) announced its partnership with the Georgia Technology Authority (GTA) to provide State of Georgia employees with training on advanced cloud technologies. This collaboration with GTA serves as an extension of TCSG's highly successful Cloud Academy, which was established in 2020 by working with Amazon Web Services (AWS) to meet the rising demand for technology skills.

GTA is leading a large-scale migration to cloud computing among state agencies, and equipping agency IT professionals with the skills they need to operate in new environments is a top priority. GTA is helping state agencies prepare, providing access to varied cloud training options. Most innovative among them is the partnership with TCSG. Drawing inspiration from the success of TCSG's industry-focused Cloud Academy, a groundbreaking program was developed to provide college professional development training. To offset the costs, Georgia's HOPE grant is made available to qualifying participants.
"We are thrilled to collaborate with the Georgia Technology Authority on this initiative," said TCSG Commissioner, Greg Dozier. "By combining the resources and expertise of TCSG and GTA, we can empower state employees to harness the power of cloud technologies, supporting Georgia's vision of a digitally innovative government."
This program is specifically tailored to address the unique requirements of state agencies. It offers a fast-track, instructor-led course that allows learners to engage in real-time video-based labs with their instructors, or proceed at their own pace. The course spans eight weeks, providing state employees with ample opportunity to learn and immediately apply their training to their daily tasks. Each course is delivered exclusively to state employees in a cohort setting and is facilitated by TCSG's top faculty and subject matter experts.
"By leveraging TCSG's Cloud Academy, GTA is able to help state agencies with elevating their staff's skills, readying them to navigate the rapidly evolving technological landscape," said Shawnzia Thomas, GTA Executive Director and Georgia State Chief Information Officer. "This partnership with TCSG reaffirms our commitment to building a skilled and adaptable workforce, and response from agencies and employees has been positive."
The program aims to enhance employees' capabilities, promote digital transformation across state agencies, and enable Georgia to maintain its position as an innovative leader in government. The TCSG-GTA partnership exemplifies the commitment of both organizations to cultivate a skilled and adaptable workforce within the state.
"Georgia is a leader in cloud adoption, leveraging technology to improve citizen services, improve data analysis for policy makers, and now, to upskill their public sector workforce," said Valerie Singer, Global Director, Education and Skills to Jobs at AWS. "We are proud to support this laudable effort to modernize government for the residents of Georgia."
Georgia's use of cloud technologies has reduced costs and increased outcomes. Last year Georgia built the Georgia Data Analytics Center on AWS to help government agencies, academic institutions, researchers, and taxpayers with data needs. This year, Georgia's Department of Human Services (DHS), the largest of the state's agencies, was able to digitally transform their business and rapidly scale their AWS cloud adoption with AWS Managed Services (AMS). This collaboration between TCSG and GTA will further Georgia's digital pioneering by leveraging the success of TCSG's Cloud Academy and providing state employees the knowledge to innovate for Georgians on AWS.
---
About the Technical College System of Georgia
The 22 colleges of the Technical College System of Georgia (TCSG) are Georgia's top resource for skilled workers. TCSG offers world-class training in more than 600 associate degrees, diploma and certificate programs to students who are trained on state-of-the-art equipment by instructors who are experts in their fields. The system also houses Georgia's Office of Adult Education, which promotes and provides adult literacy and education programs, including the GED® testing program, throughout the state. In addition, TCSG partners with companies through Quick Start, the nation's top customized workforce training program, and through its individual colleges, who work with local industry to provide workforce and training solutions. For more information, visit TCSG.edu.
About GTA
The Georgia Technology Authority (GTA) is a state agency that manages the delivery of IT infrastructure and security services to Georgia's executive branch agencies, as well as managed network services to more than 1,200 state and local government entities. GTA promotes an enterprise approach to technology through statewide IT policies, standards and guidelines based on industry best practices and federal requirements.
---
TCSG