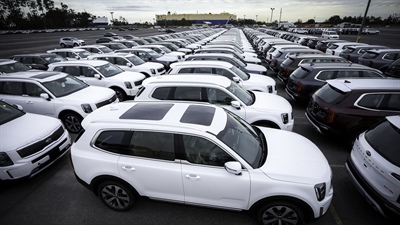 Kia Motors Manufacturing Georgia (KMMG) recently donated $20,000 to the Technical College System of Georgia (TCSG) Foundation Emergency Response Fund.

These funds will help TCSG remain responsive to the critical needs facing higher education students in Georgia during the COVID-19 pandemic.
"The Technical College System of Georgia is one of this state's most valuable resources," said Jason Shin, KMMG's president and CEO. "We are proud to be able to support students during this difficult time for many of them and look forward to a bright future in Georgia."
COVID-19 has forced an adjustment to educational delivery methods with a greater reliance on distance learning. This funding initiative will provide essential computers and equipment for online learning to students in need.
TCSG Foundation executive director Juli Fields expressed appreciation to Kia for the contribution. "This pandemic will force many of our students to make critical decisions related to their education. With this funding from Kia, we can provide immediate support to students who may otherwise not be able to continue their educational goals. We are truly grateful to Kia for their continued support of TCSG students."