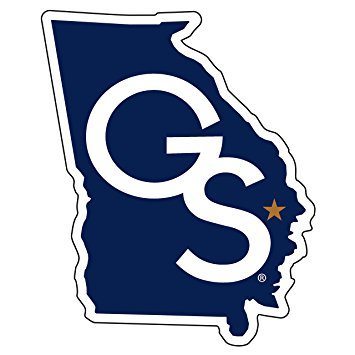 Georgia Southern University says that in addition to holding a 'virtual ceremony' in May, the university hopes to reschedule the in-person ceremony and will open the December commencement up to any students interested in walking at that time.

The following email was sent to Georgia Southern students on March 25th:
Graduating students,
As a follow-up to President Marrero's email last week about alternative options for commencement, we are excited to let you know about some plans we are developing to celebrate your graduation.
We know the past few weeks have been an emotional roller coaster as you try to finish out your last semester while navigating an unprecedented and challenging time. We shared in your profound disappointment about the need to cancel our commencement ceremonies following the Centers for Disease Control and Prevention (CDC) guidance to avoid large gatherings.
Nevertheless, we remain committed to properly recognizing your spectacular achievement. Here are 3 options we are planning right now:
A virtual ceremony on 

May 8

 & 9, 2020, the dates of our originally scheduled commencement ceremonies. We plan to create a memorable experience that recognizes each graduate in a personal way. We will organize each ceremony by college and make it available live online for graduates, friends and family members anywhere in the world. We might even have a surprise or two. Look for more information very soon.
A rescheduled in-person ceremony is being planned for all students who were scheduled to walk across the stage in May. Our plan is to again schedule ceremonies in Savannah and in Statesboro. Unfortunately, we cannot finalize a date until the situation normalizes, but we are committed to setting a date for students to walk.
The December 2020 commencement ceremonies will be open to any student from the Spring who would like to participate in a regularly scheduled graduation. The December graduation ceremonies are scheduled for Dec. 11 and 12.
Even though we are providing alternative options for our students to walk across the stage, Georgia Southern is still refunding the graduation fee for each student who made their payment for the Spring semester. A full schedule of refunds was emailed to all students on March 24, 2020.
Many have also asked about the regalia you have ordered. Those are symbols of your academic achievement and should be cherished. We are making plans to mail regalia to each student who has already placed their order with Herff Jones. We would also like to create an online photobook of all our graduates this year. Stay tuned for more details.
Through all of these challenges, Georgia Southern remains focused on student success. We are here for each one of you and want you to continue to reach out for help if and when you need it. Eagle Nation may not all be gathered together on our campuses at the moment, but we are all still connected in our vision — people, purpose, action: growing ourselves to grow others.
Stay healthy and safe, and we will continue to keep you informed.
Go Eagles!