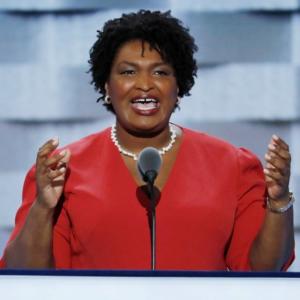 A college professor at a Georgia institution is offering students two extra credit points on their final grade in a criminal justice course if they attend an Abrams event on campus, submit a selfie, and help boost turnout.
Professor Andrea Allen Jacques, Associate Professor of Criminal Justice at Clayton State
University in Morrow, Georgia sent out an email to her criminal justice courses Monday telling them that she would make a "onetime exception" for extra credit as Democratic candidate for Governor Stacey Abrams visits the campus Tuesday with U.S. Senator Elizabeth Warren because "they would like a really big turnout." Allen goes on to say that "to help out," she is offering the extra credit opportunity.
Allen teaches Introduction to Criminal Justice, Criminology, and Law Enforcement 3200 courses. Clayton State University is a public university.
The email was provided to AllOnGeorgia by a student who was concerned that extra credit was being offered to students who attend a political event while enrolled in a criminal justice program.  You can read the email from the professor in its entirety below.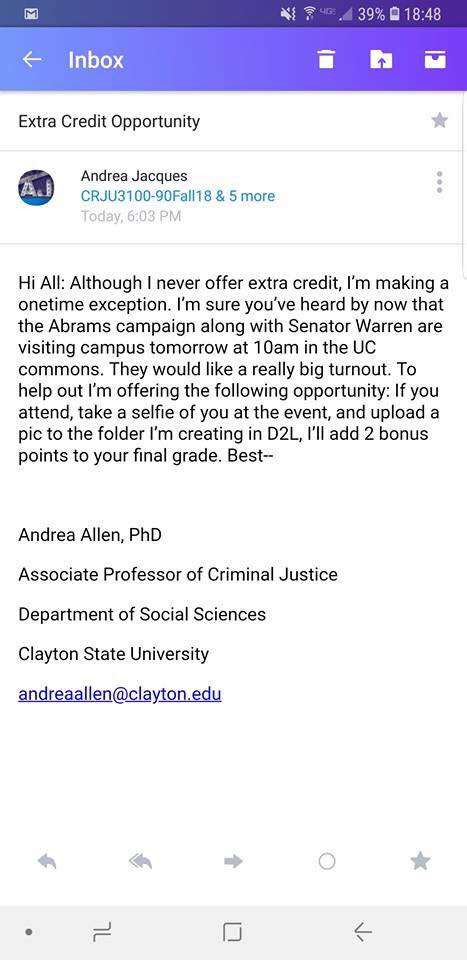 While the Clayton State University website indicates Jacques email address as both andreaallen@clayton.edu and andreaallenjacques@clayton.edu, her email address in the signature matches the email on her Vitae as shown below. School documents indicate she goes by both names.