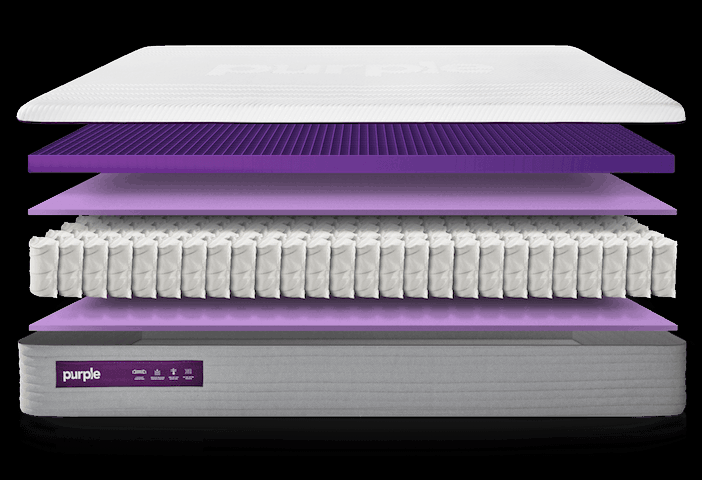 Governor Brian P. Kemp has announced that Purple Innovation, Inc. ("Purple"), the comfort technology company known for creating the Purple® Mattress, has selected Henry County for their third U.S. manufacturing facility. Purple plans to make a $21 million investment in this 520,000-square-foot facility, delivering 360 jobs to the area.

"It's a pleasure to welcome an all-American success story like Purple to the extensive list of advanced manufacturers using innovative technologies and skills to create in-demand products right here in Georgia," said Governor Kemp. "I look forward to seeing the opportunities that Purple creates for the hardworking Georgians in and around Henry County."
Established in 2015 by two brothers, Tony and Terry Pearce, with extensive experience in engineering and materials science, Purple's mission is to help people feel better through innovative comfort products like mattresses, pillows, and seat cushions. Purple's patented gel technology, called the Purple Grid™, was developed by the brothers to provide excellent support without sacrificing comfort through a surface that provides pressure relief.
"We spent a lot of time searching for the right location for our third manufacturing facility so that we could significantly expand our production capacity and allow us to better serve customers located on the East Coast. We found a great partner in Henry County and Governor Kemp," said CEO of Purple, Joe Megibow. "It was important to find a community of hardworking and talented individuals who could help us bring the factory to life, and our interaction with the community of Henry County has proven that this is the right place to make our investment for Purple's future."
Purple sells its products online through purple.com, and through wholesale partners and Purple showrooms around the country. Purple's products are designed, manufactured, and assembled in the U.S. The company is expanding its manufacturing operations to the East Coast to meet consumer demand. Individuals interested in career opportunities with Purple may visit purple.com/careers for additional information.
"Advanced manufacturing has always been an integral part of Henry County's economy," said Pierre Clements, chair of the Henry County Development Authority. "So many great products are made in Henry County, and we're excited that this growing list will now include Purple's innovative comfort technology. Purple will be a great addition to Henry's impressive presence of advanced manufacturing companies."
"Henry County is thrilled to welcome Purple to our business community," said June Wood, Henry County Commission chair. "Purple's decision to locate their manufacturing facility here further reflects the strategic advantages that Henry County offers as one of the top sites for business locations and expansions in Georgia and the Southeast."
The Georgia Department of Economic Development (GDEcD) was represented in this competitive project by the Global Commerce division's Director of Advanced Manufacturing Ashley Varnum in partnership with Georgia Power, the Henry County Development Authority, and the Metro Atlanta Chamber.
"We are thrilled that Purple Innovation chose Georgia for their expansion to the East Coast and are excited to be part of the company's further growth as it delivers innovative comfort solutions to its customers. This decision shows again that we are a national leader in advanced manufacturing and logistics," said GDEcD Commissioner Pat Wilson. "I want to thank our economic development partners and Henry County for bringing this project to Georgia, creating quality jobs, and fueling the economic growth in our local communities."