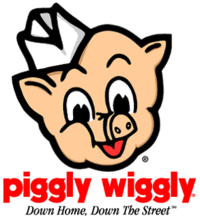 Two Female Employees Harassed and Then Fired After Reporting the Misconduct, Federal Agency Charges
Rockdale Grocery, Inc., doing business as Piggly Wiggly, will pay $50,000 and provide other relief to settle an employment discrimination lawsuit filed by the U.S. Equal Employment Opportunity Commission (EEOC), the federal agency announced last week. The EEOC charged in its lawsuit that the company violated federal law by subjecting two female employees to sexual harassment and retaliation.
According to the EEOC's lawsuit, a male employee made lewd sexual comments and sexual advances to two female store employees, Cynthia Thompson and Megan Baker, at the now-closed Piggly Wiggly store in Hogansville, Ga. Thompson and Baker reported the harassment to the store manager on multiple occasions, but the store manager laughed at them and dismissed their complaints. The company failed to take any action to stop the harassment. Instead, the company cut Baker's hours after she complained, and later fired both Thompson and Baker after they requested a meeting with the president of the company and filed a written complaint detailing the harassment.
Such alleged conduct violates Title VII of the Civil Rights Act of 1964, which prohibits sexual harassment and retaliation for opposing such misconduct. The EEOC filed suit in U.S. District Court for the Northern District of Georgia, Atlanta Division (Civil Action No. 1:18-CV-03778-AT-JKL) after first attempting to reach a pre-suit settlement through the EEOC's conciliation process.
In addition to paying $50,000 in monetary relief, the company has agreed to post notices of employee rights required under Title VII, redistribute an anti-harassment policy, and provide training on sexual harassment and retaliation to all employees at its Dillard, Georgia store and corporate office. The EEOC will monitor compliance with a one-year consent decree.
Here, the store manager was fully aware of the details of the sexual harassment yet took no action to protect Ms. Thompson and Ms. Baker," said Antonette Sewell, regional attorney for the EEOC Atlanta District Office. "Companies must take sexual harassment complaints seriously and encourage victims of sexual harassment to come forward, instead of penalizing them for reporting the abuse."
EEOC Atlanta District Director Darrell Graham added, "No employee should ever have to endure a sexually degrading and humiliating work environment to make a living. The EEOC is committed to vindicating employee rights under federal law to resist such misconduct and report it."
Rockdale Grocery, Incorporated operated nine Piggly Wiggly stores in Georgia. Since the EEOC's involvement, eight of the stores have been closed. Currently, Rockdale has a corporate office that supports its one remaining store in Dillard, Ga.
The EEOC advances opportunity in the workplace by enforcing federal laws prohibiting employment discrimination.
This is a press release from the Equaly Employment Opportunity Commission.