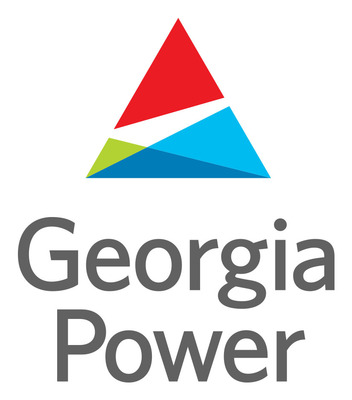 Partnership with state, local organizations helped create more than 16,000 jobs and $5.2 billion in capital investment
For the 22nd consecutive year, Georgia Power has been named a "Top U.S. Utility for Economic Development" by Site Selection magazine. Only 20 utilities were chosen for this honor out of more than 3,300 across the country.
Georgia Power partnered with state and community organizations last year to assist 99 companies with their business relocation and expansion projects, resulting in more than 16,029 jobs created or retained and $5.2 billion in capital investment. In the last ten years alone, the company assisted more than 1,000 companies that created or retained 161,000 jobs and invested $37 billion in Georgia. To learn more about our community and economic development initiatives, visit SelectGeorgia.com.
From the news release:
"When we work together with business, state and local leaders, our economy – and better yet, our citizens – can prosper," said Anne Kaiser, Georgia Power's vice president of community and economic development. "Georgia Power is proud of our role in helping our state remain one of the strongest economies in the nation. Our efforts help create opportunities for Georgians through business development and support of communities, in which we must work together, especially now during the pandemic. Not only do we provide the energy infrastructure needed to do business, we also contribute to the broad-based team that is 'community and economic development' in Georgia."
Georgia Power partners with organizations such as the Georgia Department of Economic Development to promote Georgia as a leading state for business. Georgia Power offers free community and economic development consultation and services to prospective companies navigating the site selection process – all while serving as a liaison between state and local organizations. Georgia Power is dedicated not only to facilitating a company's expansion in Georgia or its move to the state but also assisting local communities with expansion, retention and recruitment of jobs and investment. The company's community and economic development team is also invested in creating a renewable talent pipeline through its education and workforce development initiatives.
In the award citation, Site Selection noted Georgia Power's results from 99 corporate facility projects that represented one of the highest levels of capital investment in a decade. Among the services and program enhancements, Georgia Power's customized site selection tool was enhanced with an ability to identify Georgia's properties inside newly designated Federal Opportunity Zones. In 2019, the company's engineering team expanded its site and building drone footage library to include most of the state's large acreage sites and industrial developments — a key improvement for pandemic times when so many site tours turned virtual. Georgia Power's film initiative continues to work with the state and local communities. The company also continued to help the state address important issues through summits on Opportunity Zones, housing, workforce development and smart cities, as well as a series focused on project management.
The Site Selection rankings were based on analysis of corporate-end user projects activity in 2019 in utilities' territories. In addition to examining facility investment project totals and calculating those projects' jobs and capital investment numbers on a cumulative and per-capita basis, Site Selection also looked at website tools and data; innovative programs and incentives for business, including energy efficiency and renewable energy programs; and the utility's own job-creating infrastructure and facility investment trends.