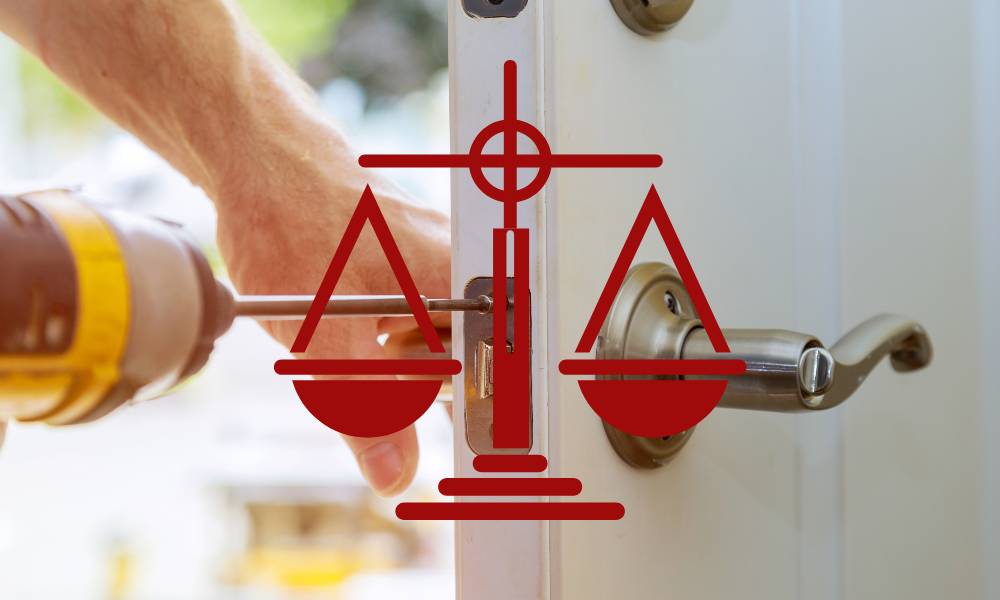 Attorney General Chris Carr announced this week that locksmith company King David Business Services, LLC and its owner, Asher Uziel, (collectively "King David"), have entered into a settlement requiring them to pay $250,000 in civil penalties plus restitution to consumers who complained to the Attorney General, to resolve allegations that the company engaged in unfair and deceptive practices by, among other things, misrepresenting themselves as local businesses, misrepresenting their prices and misrepresenting the time within which the company would arrive to perform requested locksmith services.
"Misleading and taking advantage of Georgians in this way hurts both consumers and legitimate businesses," said Attorney General Carr. "We will continue to hold bad actors who engage in this behavior accountable."
King David, whose sole location is in Atlanta, Georgia, allegedly made numerous misrepresentations as to the number and locations of its offices via its web sites in order to give consumers the impression that they were contacting a local locksmith. The investigation by the Attorney General's Consumer Protection Division revealed that the company had over 160 different websites, the vast majority of which contained geographic designations in the website name such as athenslocksmithpro.com, gainesvillelocksmiths.net, martinezlocksmith.org, rinconlocksmith.com, and stockbridgespeedylocksmiths.com. Many of these websites have been shut down since the beginning of this investigation. The company also listed many different phone numbers on its various websites, which were all forwarded to the Atlanta area.
The company also allegedly advertised and quoted very competitive prices, but then failed to honor those prices or the discounts it advertised on its websites. Not until after a technician arrived and the service had been performed were customers allegedly informed that they owed significantly more than the price they had been quoted, sometimes more than double the amount. What's more, King David allegedly claimed on its website that its employees were licensed, insured, bonded and certified and that the company was a member of the Associated Locksmiths of America, when such claims were not true.
The settlement requires King David to implement policies and procedures to ensure that it is in full compliance with the Georgia Fair Business Practices Act, as well as the other terms stipulated in the settlement. If, between now and June 30, 2024, King David and Mr. Uziel comply with all the terms of the settlement, the final $50,000 installment of the $250,000 civil penalty will be waived.
This is a press release from the Georgia Attorney General's Office.