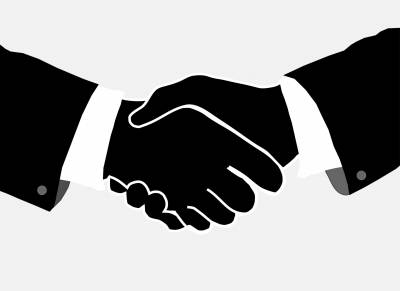 Auto Parts Manufacturer Refused to Hire Employee Who Needed a Reasonable Accommodation, Federal Agency Charged

Hitachi Automotive Systems Americas, Inc., a global supplier of automotive parts located in Monroe, Ga., will pay $85,000 and provide other significant relief to settle a disability discrimination lawsuit filed by the U.S. Equal Employment Opportunity Commission (EEOC), the federal agency announced today. The EEOC charged that Hitachi unlawfully discriminated against an assembly operator when it refused to accommodate her disability and rescinded an offer of permanent employment.
According to the EEOC's lawsuit, Misti Huff King, an assembly operator at Hitachi's Monroe facility, had a medical condition that required her to take frequent restroom breaks. After receiving a positive evaluation and successfully completing her probationary period, Hitachi extended an offer of permanent employment to King. During the screening process, King requested a reasonable accommo­dation – that she be allowed to take additional restroom breaks beyond her lunch break and scheduled 15-minute break. Instead of granting King's request, Hitachi determined she was unable to perform the job and rescinded its permanent job offer.
Such conduct violates the Americans with Disabilities Act (ADA), which prohibits employers from making employment decisions based on an individual's disability. The EEOC filed suit (EEOC v. Hitachi Automotive Systems Americas, Inc., Civil Action No. 1:19-cv-03887-MLB-JKL) in U.S. District Court for the Northern District of Georgia, Atlanta Division.
In the consent decree settling the suit, Hitachi agreed to pay King $85,000 to compensate her. In addition to providing monetary relief, the decree requires Hitachi to adopt and implement a written ADA policy and a procedure for requesting reasonable accommodations under the ADA. The decree further requires the company to conduct employee training on disability discrimination, post equal employment opportunity notices, and provide periodic reports to the EEOC.
"The EEOC is committed to ending disability discrimination in Georgia and across the country," said Antonette Sewell, regional attorney for the EEOC's Atlanta District Office. "We are pleased that Hitachi agreed to resolve this lawsuit by compensating Ms. King and making the necessary changes to its policy that will assist applicants and employees who request needed accommodations."
Darrell E. Graham, district director of the Atlanta office, said, "The EEOC's mission to end discrimination in the workplace is served not only by Hitachi compensating Ms. King, but by the company's agreement to revise its policies and take steps to ensure future compliance with the ADA."
The Atlanta District Office of the EEOC oversees Georgia and parts of South Carolina.
The EEOC advances opportunity in the workplace by enforcing federal laws prohibiting employment discrimination.
This is a press release frm the EEOC.