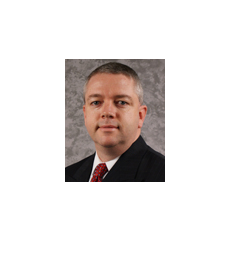 Sean Kelly has been sentenced to federal prison for wire fraud and securities fraud after pleading guilty to stealing over $1.4 million from his clients.

"Kelly never intended to fulfill his fiduciary responsibility to his clients, which included elderly citizens and veterans," said U.S. Attorney Byung J. "BJay" Pak.  "As thieves like Kelly continue to try avoiding detection and covering their fraudulent methods, we will continue to catch them and prosecute them. We encourage people to thoroughly check out anyone that promises to shepherd their investments."
"While it is easy to dismiss financial fraud cases as being almost benign because of their lack of violence, there is, however, a very real victimization felt and lives are changed forever," said Chris Hacker, Special Agent in Charge of FBI Atlanta.  "The FBI is hopeful that Kelly's sentence will send a strong message to anyone who would try to take advantage of unsuspecting clients for their own personal greed."
According to U.S. Attorney Pak, the charges and other information presented in court: For almost five years, from January 2014 through October 2018, defendant Sean Kelly defrauded his investor clients.  Kelly was a stockbroker and investment adviser who purported to provide tax planning, insurance brokering, and other financial services to his clients.  Kelly advised his victims to invest in various ways, including through private placements, annuities, investments funds, and real estate investment trusts.
Despite the claimed investments, Kelly instead took his victims' money and used it for personal expenses, to include mortgage payments, Super Bowl tickets, vacations, and significant cash withdrawals.  Ultimately, he stole over $1.4 million from more than 18 clients.  In October 2018, closely following the filing of a lawsuit by the U.S. Securities and Exchange Commission, the FBI obtained a warrant based on Kelly's fraud and arrested him.  At his sentencing, the Court found that Kelly's fraud injured vulnerable victims, including the elderly and veterans.
Sean Kelly, 50, of Marietta, Georgia, was sentenced to five in prison to be followed by three years of supervised release, and ordered to pay restitution in the amount of $1,457,043.99.  Kelly was convicted on these charges on January 4, 2019, after he pleaded guilty.
This case was investigated by the Federal Bureau of Investigation.  The U.S. Securities and Exchange Commission contributed to this case.
Assistant U.S. Attorney Christopher J. Huber, Deputy Chief of the Complex Frauds Section, prosecuted the case.
This is a press release from the US Department of Justice.