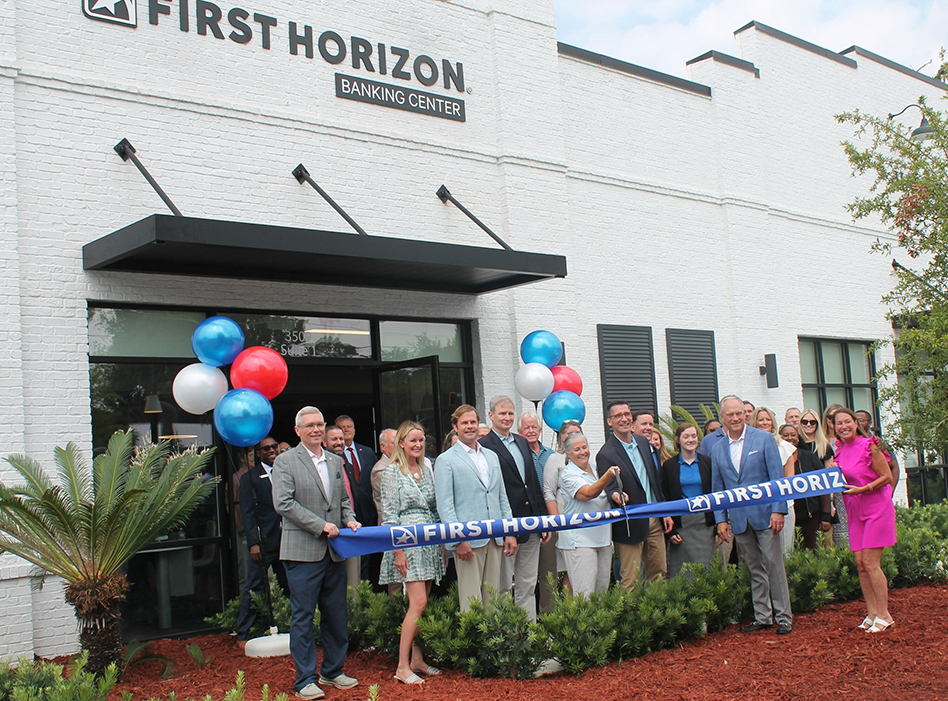 First Horizon Corp. announced the opening of its First Horizon St. Simons Island banking center. This marks the newest addition to First Horizon's footprint, located at 3509 Frederica Road, Suite 1, St. Simons Island, GA. The week-long grand opening festivities, held during the week of August 21, received an enthusiastic response from residents and business leaders alike. The event featured engaging activities and treats from renowned local establishments, offering a glimpse of the community-centric service that First Horizon aims to bring to St. Simons Island.

"We are immensely pleased to have opened the doors of our latest banking center here on St. Simons Island. This beautiful community holds a special place on the Georgia coast, and we are thrilled to become an integral part of its fabric," said Bryan Jordan, Chairman, President and CEO of First Horizon Bank. "Our commitment to growth and expansion is driven by our desire to offer unparalleled financial services and establish meaningful relationships with the people we serve."
Activities throughout the week included a ribbon-cutting ceremony attended by local Chamber representatives and daily celebratory treats from surrounding establishments.
Frank O'Brien, Market Leader, expressed his enthusiasm, stating, "The success of our grand opening week has exceeded our expectations. We're proud to provide the St. Simons Island community with a banking center that reflects our commitment to excellence and personalized service. As we continue to grow, we look forward to building lasting relationships and contributing positively to the area's economic growth."
For hours of operation and contact information for the St. Simons Island Banking Center, please click here.
---
About First Horizon
First Horizon Corp. (NYSE: FHN), with $85.1 billion in assets as of June 30, 2023, is a leading regional financial services company, dedicated to helping our clients, communities and associates unlock their full potential with capital and counsel. Headquartered in Memphis, TN, the banking subsidiary First Horizon Bank operates in 12 states across the southern U.S. The Company and its subsidiaries offer commercial, private banking, consumer, small business, wealth and trust management, retail brokerage, capital markets, fixed income, and mortgage banking services. First Horizon has been recognized as one of the nation's best employers by Fortune and Forbes magazines and a Top 10 Most Reputable U.S. Bank. More information is available at www.FirstHorizon.com.
---
SOURCE First Horizon Bank