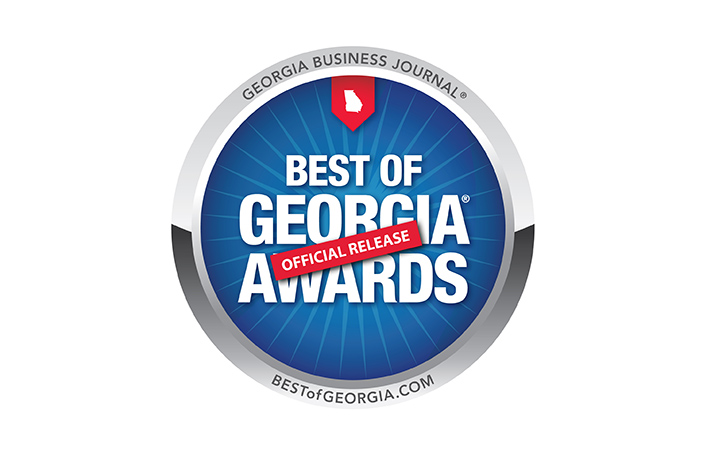 The Georgia Business Journal has announced that their annual Best of Georgia Awards voting is underway. This year's awards recognize businesses from all industries for their successes and impact on their communities. From bakers to bankers, contractors to accountants, the awards honor companies that have made a difference in their local area.

The voting process is simple and easy: friends, fans and clients can vote for their favorite businesses once per day at gbj.com/best-of-vote. Winners will be featured in the Annual Print Edition, The Digital Edition, plus on social media and in the GBJ.com Newsletter.
Businesses who are not yet on the ballot still have time to get in the running. They can visit https://gbj.com/join to create a free listing and automatically be put on the Best of Georgia Ballot.
This year's awards are an exciting opportunity for businesses to showcase what makes them unique and stand out from the competition. "We're thrilled to kick off this year's Best of Georgia Awards," said GBJ CEO David Greer. "These awards recognize organizations who provide excellence in customer service, innovation and dedication to our community."
The Best of Georgia Awards celebrates businesses that have gone above and beyond when it comes to providing quality products or services, leading with integrity, and making a positive impact on their customers' lives. These awards are also an excellent way for businesses to gain recognition within their community and help build relationships with potential customers or partners.
"We want these awards to not only recognize outstanding companies but also highlight the importance of supporting local business," said Greer. "Our goal is to celebrate the hard work, dedication and commitment put forth by these amazing organizations."
Voting for The Best of Georgia Awards is now open. Just visit this link: https://gbj.com/best-of-vote
Don't miss your chance to show your support by voting once per day for your favorite business before voting closes on October 31st.
---
The GBJ.com and The Best of Georgia Awards are produced by Story Road Studios.
The firm is a content marketing and publicity firm, focused on recognizing, celebrating, and promoting businesses on their road to success. The firm has been in business for over 25 years, publishing award winning business stories in print, video, podcasts, and newsletter formats. For information visit Storyroad.com or email David@storyroad.com
---
Source: Georgia Business Journal