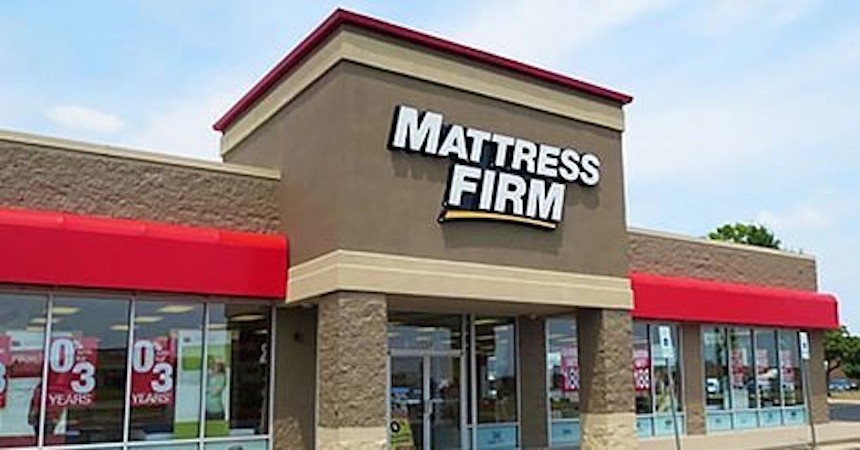 Mega mattress company Mattress Firm plans to close upwards of 700 stores as the company makes its way through Chapter 11 bankruptcy. The company said more than 200 of the stores will be closing within the next several days.

Five of those 700 stores are in Georgia.
The nation's largest mattress retailer said in a court filing that it will not conduct typical liquidation sales, where customers might otherwise score a going-out-of-business deal.
Instead, it will transfer mattresses to other stores, warehouses or distribution centers, or could "decide to abandon" showroom products altogether, according to a court filing.
After a major acquisition spree in recent years, the chain has 3,230 company-owned stores and another 125 franchised locations. It has nearly 10,000 employees.
The Georgia stores set to close include:
• 1290 Johnson Ferry Road, Marietta, 30068
• 3045 North Dug Gap Road SW, Dalton, 30720
• 2907 Washington Road, Building 4-402, Augusta, 30909
• 7601 North Point Parkway, Suite A, Alpharetta, 30009
• 4696 Log Cabin Drive, Suite A, Macon, 31204
CNN reports that the company "plans to exit bankruptcy in about two months. It hopes that the liquidity gained from the bankruptcy allows it to expand into more favorable markets and even open some new stores in existing markets."
Mattress Firm has no plans to close right now, even though sales continue to decline.