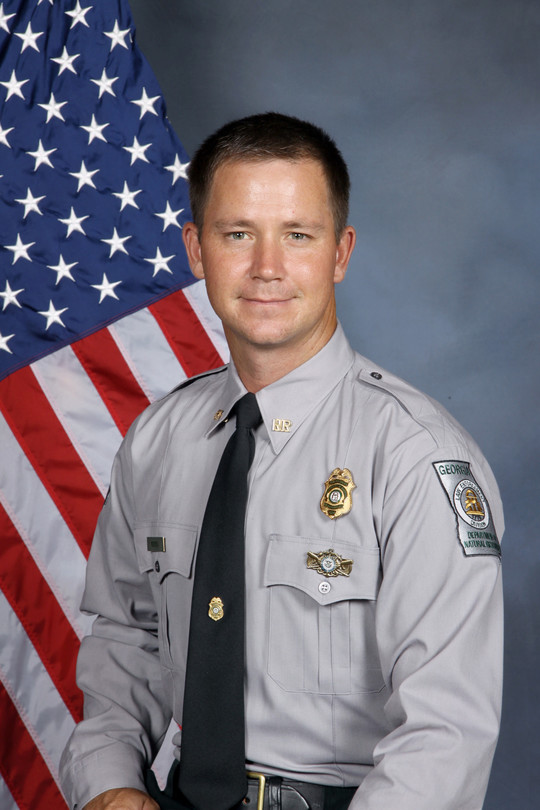 Southeast Georgia represented at the Sixth Annual Game Warden Awards Banquet in Savannah on Sunday evening.

The Georgia Department of Natural Resources Law Enforcement Division named Cpl. Quinn Fogle from Early County as their 2019 Game Warden of the Year. Game Warden First Class (GWFC) Patrick Gibbs, who is assigned to Evans County in SE Georgia, received the James R. Darnell Award as the runner up to Game Warden of the Year.
"These Game Wardens are leaders of the pack and they share the common characteristics of teamwork, dedication, and a willingness to do whatever it takes to get the job done," said DNR Commissioner Mark Williams. "I greatly appreciate their contributions to conservation law enforcement and to generally keeping the citizens of Georgia safe."
Cpl. Fogle, who also picked up two other awards Sunday, Investigative Game Warden of the Year and Georgia Boating Officer of the Year, had a stellar year protecting and preserving Georgia's natural and cultural resources and keeping boaters safe on lakes Seminole and Walter F. George. During the year he documented 153 citations, 128 warnings, and 141 violation assists, exceeding the region average by over 300%. His violator activity is 197 contacts above average and entails over 15% of the Region's work load. Some examples of his violator contacts include 91 arrest warrants issued to 10 suspects, 10 search warrants, one Hunting Under the Influence, and nine VGCSA arrests. On the water, he detected and arrested 13 vessel operators for Boating Under the Influence (BUI) and assisted with 12 other BUI arrests. His arrests/assists accounted for over 80% of Region V's BUI incidents for the year. He also logged 200 hours during 43 boating safety patrols.
GWFC Gibbs also took home some additional hardware, winning the Rocky Wainwright Waterfowl Award for his efforts enforcing waterfowl hunting laws. Last year, GWFC Gibbs dedicated 866 hours to wildlife enforcement, 249 hours to fishing enforcement, and 298 hours to boating enforcement. He documented 223 hunting license checks with 80 assists, 293 fishing license checks with 75 assists and conducted 125 vessel inspections. He was directly responsible for apprehending six groups of night deer hunters resulting in 39 individuals being charged with over 100 violations. He led the region in total contacts and most categories, including BUIs, Hunting Turkey Over Bait, groups of night deer hunters caught, waterfowl violations, and hunting waterfowl after hours.