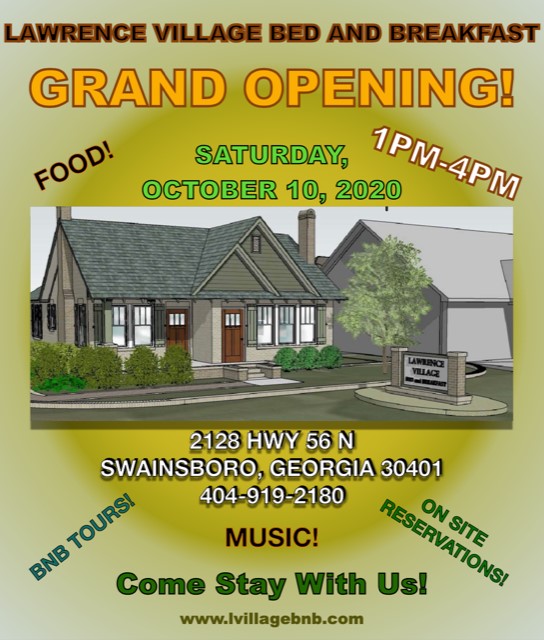 Lawrence Village, known locally for the delicious southern dining and friendly atmosphere at the restaurant, has taken another step in its property development.

Ronald Lawrence said this week that the Lawrence Village began as 'a vision from members of our family.' After growing up in Summertown and venturing to other places like Atlanta, New York, Fort Lauderdale, and Columbia (South Carolina), the children of Richard and Leola (Lela) Lawrence came together with the goal of helping to revitalize their hometown. The Lawrence family has had an active part of the Summertown, Georgia community for over 100 years.
One of the key retail locations in Summertown became available for sale and was purchased by the Lawrence children. The site was previously owned and operated by Mr. Jack Bishop. It was operated as a Grocery Store, Meat Market, and a Building Supply Warehouse; with two residential single-family homes. It even served as the area's Post Office for a period of time. This location was the center of retail business in Summertown. The children acquired this property and renovated the grocery store into one of the finest restaurants in the area. Patrons travel from 40 to 50 miles away to partake in the restaurant's delicious country cooked food.
"As we look ahead, the Lawrence Village Restaurant will be named after the family's matriarch and hereafter called: LELA's Restaurant. Furthermore, one of the single-family homes has been re-developed into a BED AND BREAKFAST facility," they announced in the press release.
This BED and BREAKFAST will open on October 10, 2020, with a grand opening ceremony at 1:00 p.m.