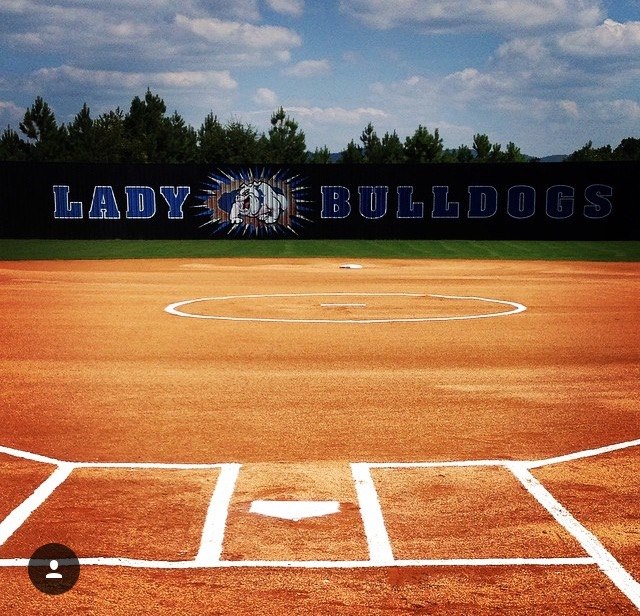 Trion High School Softball defeated Model 1-0 on Tuesday as two pitchers combined to throw a shutout. Jenna Mosley induced a fly out from Chambelain to finish off the game.

The pitching was strong on both sides. Trion pitchers struck out 11, while Chambelain sat down eight.
A single by Reynolds in the first inning was a positive for Model.
Lexi Baker got the start for the Bulldogs. She lasted five innings, allowing four hits and zero runs while striking out six and walking zero.
Chambelain started the game for Model. She surrendered zero runs on seven hits over nine innings, striking out eight and walking one.
Trion saw the ball well, racking up seven hits in the game. Linzie Thompson and I'Ziah McCutchins all managed multiple hits. McCutchins and Thompson each managed two hits to lead Trion.
Upcoming games: 
Thu, Aug 13
5:30PM EDT 

Start

Sat, Aug 15
9:00AM EDT 

Start

8:15AM EDT 

Arrival

@ Gordon Central
Away: Heritage Point Dalton Ga
Non-League Game

Note: Field #3

Sat, Aug 15
10:45AM EDT 

Start

@ Holy Innocents Episcopal
Away: Heritage Point Dalton Ga
Non-League Game

Note: Field #3
Roster
| Player # | Name | Position(s) | Bats | Throws |
| --- | --- | --- | --- | --- |
| 1 | I'Ziah McCutchins | | L | R |
| 2 | Jenna Mosley | | B | R |
| 3 | Aubree Weaver | | R | R |
| 4 | Anna Brown | | R | R |
| 5 | Madison Huskey | | R | R |
| 7 | Bailey Smith | | R | R |
| 8 | Kaylie Bell | | R | R |
| 9 | Lexi Baker | | R | R |
| 10 | Kinzleigh Turner | | R | R |
| 11 | Asia Lanham | | B | R |
| 12 | Chloe Murdock | | R | R |
| 13 | Linzie Thompson | | R | R |
| 17 | Alyson Jones | | R | R |
| 18 | Aubree Hines | | R | R |
| 19 | Ransley Lawrence | | R | R |
| 21 | Hailey Adams | | R | R |
| 22 | Aubrey Burke | | R | R |
| 23 | Lauren Delay | | R | R |
| 35 | Kaymin Calaway | | R | R |