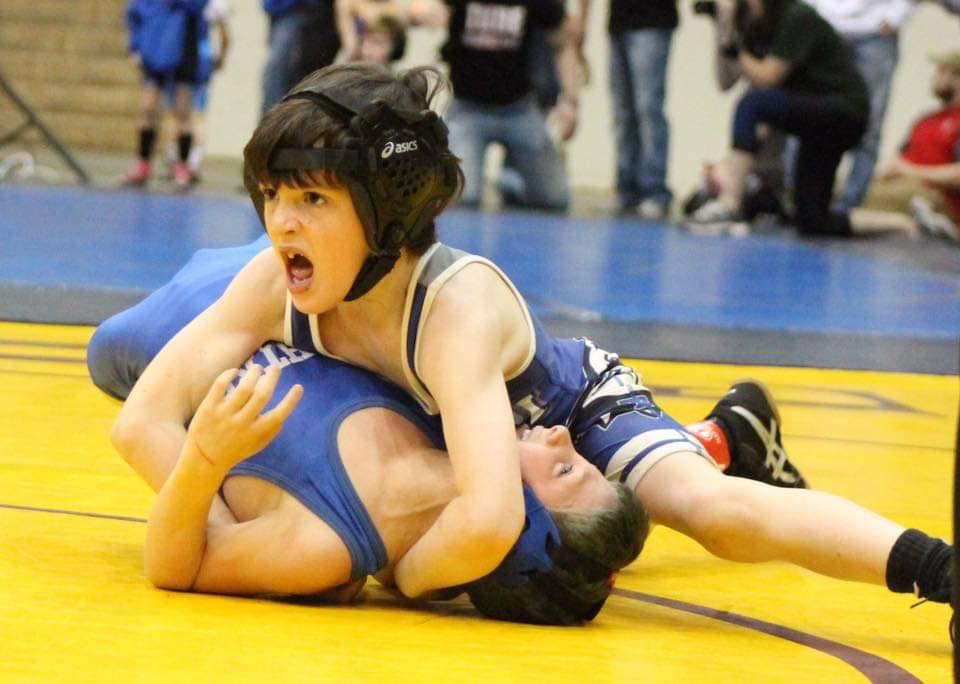 Trion Bulldogs sent 18 wrestlers to the Little Kids Team Georgia USA Wrestling in the Reeves Arena at the Georgia National Fairgrounds in Perry, Ga.

Big Kids State (12u and 14u) was held on Saturday, March 2, 2019.
Little Kids State (6u, 8u and 10u) was held on Sunday, March 3, 2019.
Bulldog Placers included:
6U-
Abel Rowlls – 3rd
Abel is a 5-year old first year beginner wrestler.
Maddux Colbert – 3rd
Maddux is a 6-year old second year beginner.
McKinley Mann – 2nd
McKinley Mann 6u 60 and 65 battle of the belt tournament champion. Finished 2nd in Georgia little kids state in 60 pound . Which was his 2nd year as runner up in state. His record for the year was 65-11…
Tye Farmer – 6th
8U-
Cason Sanford – 2nd
Owen Martz – 5th
Sawyer Wingate – 3rd
Will Floyd – 5th
Xander Warnock – 4th
10U-
Sammy Edgeworth – 3rd
Silas Mills – 4th
Staven Gardner – 4th
14U
Toby Maddux – 2nd
Crawford Lee – 2nd
12U
Curt Hambright – 6th
Lane Harris – 3rd
Grind House 14U wrestlers from Trion
Cohen Blaschke – 4th
Logan Eller – 3rd
"I'm very excited and proud of this group of kids. They've put in countless hours of hard work and represented the Trion Mat Dogs very well! Their progress since the beginning of the season has been unbelievable!! Also, I would like to add that this would have not been possible without my amazing coaching staff and parents. I've grown to love each and everyone of these kids. They are an amazing group and I'm already looking forward to next year….GO DOGS," Head Coach Bryan Colbert said.