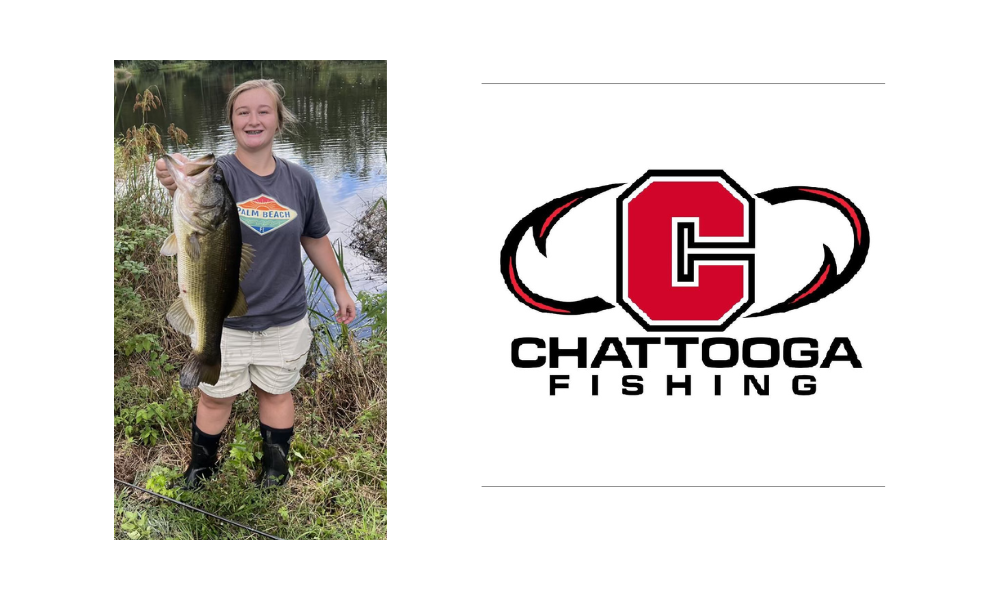 Katie Houge is the only female fisherwoman on the Chattooga High School bass fishing team. Katie started fishing at the age of seven. She has been a part of the fishing team since she was in the 7th grade.
Katie takes pride in the bass fishing team; not only is she a star athlete on the team, but her late father, Cody, taught her how to fish. Katie uses fishing as a way to keep her dad close.
Katie's personal best is an 8.37 lb largemouth bass. Her favorite memory is Flipping docks with my dad and catching a 6-pounder.
Katie's favorite bait to use is chatter bait; this is her go-to bait for most fishing excursions.
Katie says her biggest supporter is Pawpaw, Fred Hogue.
She has finished in the top 10 in the last six tournaments. In the tournaments, they catch largemouth bass.
When Katie is not out fishing, she is on the softball field. She starts at 3rd base for the lady Indians.
Outside of fishing and softball, Katie enjoys spending time with her family and friends; she spends lots of her time fishing with her little sister Gracie. This coming season Katie will be a senior. She has attended CHS all four years of high school. After high school, she plans to attend a trade school and become a lineman.
Published courtesy of the Indian Lore
Written by Morgan Ward