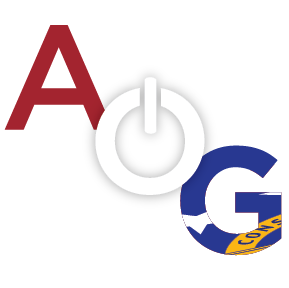 The Lafayette Ramblers will be hosting the Trion Bulldogs in a non-region showdown tonight the game will kickoff at 7:30. Lafayette is coming off of an opening week win over Armuchee and the Bulldogs are looking to start their season with a win.

All On Georgia asked both coaches about the game tonight.
Lafayette Head Coach Chad Fisher is in his 4th season. Fisher said he was pleased with the outcome of the Armuchee game, but "we are looking to correct and eliminate some of the mistakes we made." Fisher said his team's strength is the senior leadership with 13 returning seniors. Lafayette has a strong offensive line, defensive line and secondary. "On offense we need to control the ball, eliminate turnovers and eat up the clock, obviously we will be trying to put ourselves in scoring opportunties, on defense we need to stop turnovers and stop Trion's running game, they play extremely well." Fisher is also looking for a big game from running backs KaDarrin Ramsey who rushed for 118 yards and Colton Lane who rushed for 71 yards against Armuchee.  The Rambler community is looking for the high school to follow up the middle school's victory over Trion yesterday 30-16.
Head Coach Justin Brown is starting his 5th season as head coach of the Bulldogs. Brown said his team is ready to play, "we've only played a half against Chattooga, we are well conditioned, but the only way to know if you are prepared for 4 quarters is to play 4 quarters," said Coach Brown. Wade Harris will not be playing on defense tonight, last season Harris had 18 tackles, two sacks and five tackles for losses. Harris is resting his ankle, but will play on offense. Brown is looking for his offense to "stay balanced and to minimize mistakes" on defense he is expecting his players to "step up and play well."
All On Georgia will be live streaming the game tonight on the youtube channel All On Chattooga.