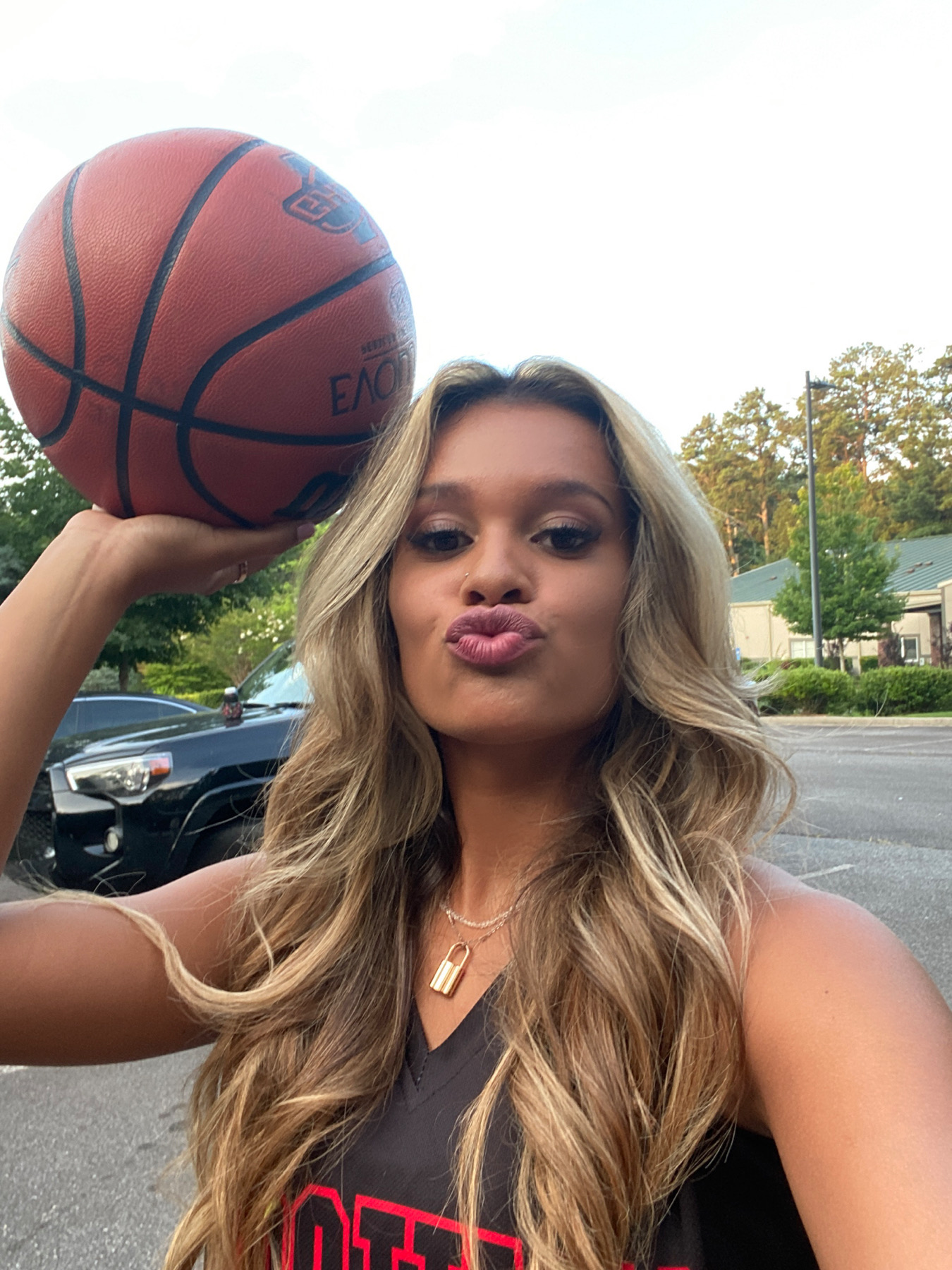 Chattooga High School senior, Faith Foster has picked up her first basketball offer from Agnes Scott College, a private, liberal arts women's college in Atlanta.

Foster, a point guard has scored 1,006 points, 362 assists, 328 rebounds and 221 in her three seasons as an Indian. She averages 12 points, 6 assists, and 4 rebounds per game.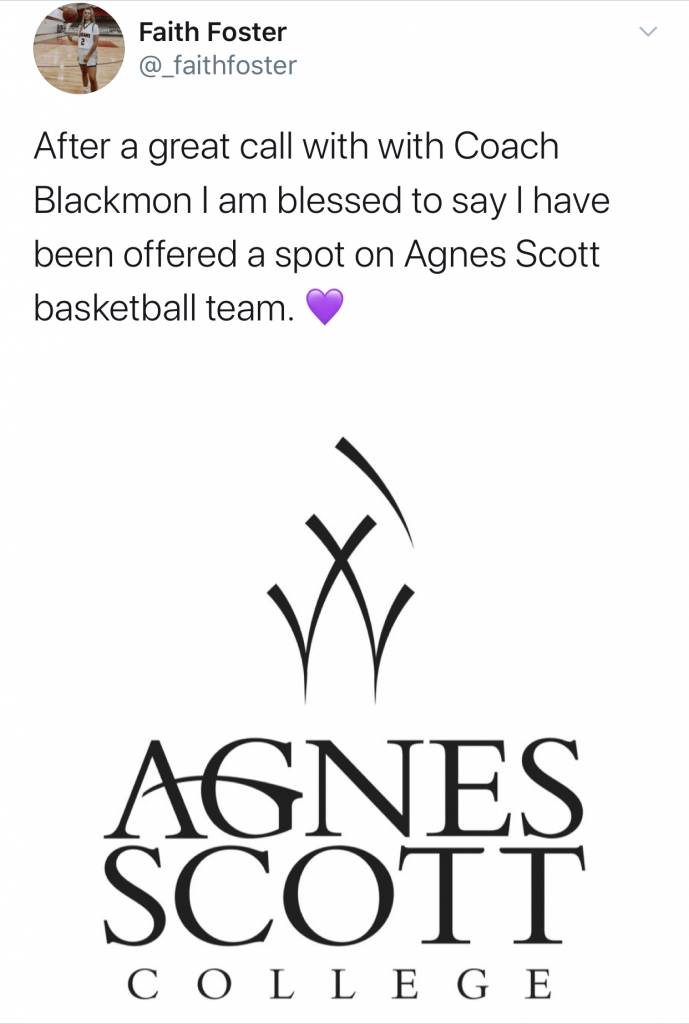 Chattooga Head Coach Alvah Beasley says he knows what to expect every time Faith steps onto the hardcourt. "I know I'm getting three things: a player who will control tempo, a player who plays with intensity and grit on both sides of the ball, and a player with exceptional vision who is always ready to share the ball. She has a basketball mind."
For Foster, her love of basketball started when she was six-years old. "I knew the moment I picked up a basketball that this is something I would be so passionate about," she said, "and my goal is to play college basketball."
Due to Covid-19 summer training has been different for Foster, "I've spent more time on outdoor courts than inside of an actual gym which is definitely a change because I'm usually playing in AAU tournaments almost every weekend and practicing during the week."
Foster hit her 1,000th career point last season as a junior, but she still has several goals to reach, "my goals for my senior season are to grow as a team and go further in the playoffs… and to of course beat Isaiah's assist record."
Since day one of her high school basketball career Foster has had the goal of leaving Chattooga as the all-time assist leader. "…a major goal is to definitely beat my brothers assist record. He was the perfect example of a true point guard. He could score when he needed to but more importantly he was a team player. Watching him play while I was growing up inspired me. He was everything I wanted to be as a player and still is. Except I want to be better. We are both very competitive, especially being siblings. We know how to push each other. He graduated high school setting the bar very high for me, but I'm determined to set it even higher for upcoming players," Faith said.
Isaiah Foster is Chattooga's all-time basketball leader with 1,469 points with 392 rebounds, 372 assists, 267 steals, and 171 3-pointers made. Faith should claim the title of Chattooga's All Time Assist leader early in the season, she is currently only 10 assists behind the record and averages 6 assists per game.
"When Faith started playing for me as a JV player she stated she only had one goal, to lead the team in assists. She cared nothing about scoring the basketball. Over time she has developed into a point guard who can score. She has learned when to score, how to get teammates involved, and how to create opportunities for others," Chattooga Head Coach Alvah Beasley said.
While the scholarship offers are just beginning to come in for Foster, the 4.0 student knows what she plans to study, "I plan on majoring in Biology to become a dermatologist."
Faith Foster has been named to the following:
17-18
Rome News Tribune Honorable Mention
7AA 1st Team All Region
18-19
Rome News Tribune All Area 1st Team
7AA 1st Team All Region
19-20
Rome News Tribune All Area 1st Team
7AA 1st Team All Region
GACA 7AA All-State