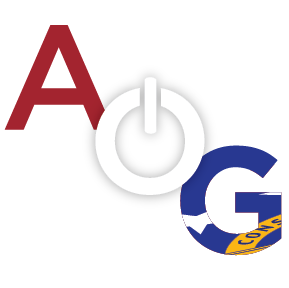 The 8-under Indians prove that defense wins games and championships. This team has not lost a game in 3 years. This was their third trip to the NGYFL Championship game and their third win.

Zayden Cook had 20 carries for 109 yards for the Indians, while Tequarius Gibson went for 68 yards on 14 rushing attempts, including a 10-yard TD. Quarterback Jacob Bond squirted in for a short touch touchdown run. Rock Spring was held to 16 yards of total rushing.
Summerville's defense controlled the entire game shutting out Rock Spring 13-0.
Joel Lowenburg was named the MVP for his standout performance on defense. Lowenburg told All On Georgia, "it was a great feeling to win the super bowl, especially 3 years in a row with my same team. Also it was a great feeling to win the mvp of that game because I've worked hard all season and it finally paid off in that game."
Joel is a 3rd grader at Menlo he plays both sides of the ball as defensive end, running back, and tight end. He had 10 tackles and 2 assist tackles and 4 carries for 19 yards in the win.
Head Coach of the Indians Germaine Harris:
I give all the credit to the kids…I feel blessed to be able to coach such a great group of young boys with such great skill.. They are a wonderful group of boys who are able to learn a new a play with great ease and are always willing to do whatever it takes to make the team better.. Some of these boys have been together since they were 5 years old they love the game and are always eager to play.. They are at practice rain or shine no matter the weather.. I a lucky to be a part of these kids lives and am thankful for such great parents. Winning the Super Bowl for 3 years now just shows what hard work, dedication, and determination each of these boys possess..