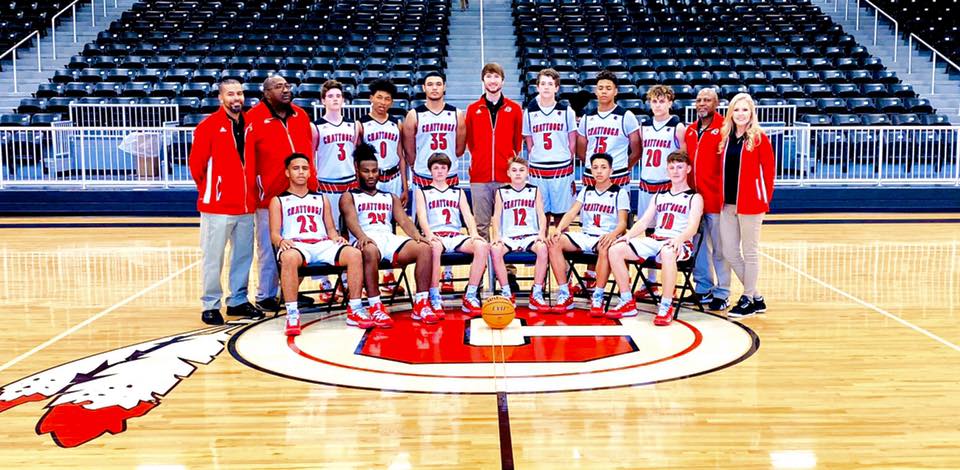 Region play for the 2019-2020 Chattooga Basketball team begins Tuesday night as the Indians host Armuchee.

Game times: 
JV Boys @ 4:15
Varsity Girls @ 6:00
Varsity Boys @ 7:30
AOG caught up with Head Coach Jared Groce to talk about the upcoming season as he heads into his 5th season as head coach.
While region play begins tonight the Indians have had some time on the hardcourt already opening up their season by defeated 5A Rome in a scrimmage game on November 19th. Coach Groce had this to say about the win over Rome, "we honestly could not have asked for a better experience for a scrimmage game. We have so many young and/or inexperienced players that are getting into the mix this season. It's huge for them to have found a way to win a competitive game in a hostile environment on the road to tip-off our season. This definitely gives us momentum that should carry over into our next game."
Chattooga Basketball Roster:
Varsity:
0 – LA Riley (Soph.)
2 – Timyus Lawrence (Jr.)
3 – Damien Smith (Fr.)
4 – Jamarious Mosteller (Sr.) – Did not play at Rome
5 – Cash Allen (Jr.)
11 – Jatorrian Williams (Sr.)
13 – Brody Mobbs (Soph.)
14 – Dylan Woody (Sr.) – Did not play at Rome
15 – Quenton Perry (Sr.)
22 – Jaylon Johnson (Soph.)
23 – Malachi Jackson (Sr.)
24 – Shaun Lester (Soph.)
35 – Landen Self (Sr.)
Junior Varsity: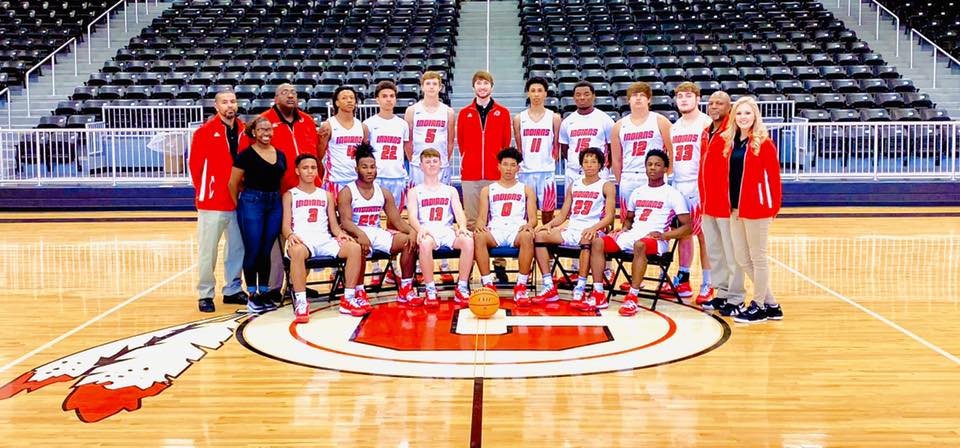 0 – LA Riley (Soph.)
2 – Bowden Heathcock (Fr.)
3 – Devin Gilreath (Fr.)
4 – Trey Smith (Fr.)
5 – Brady Groce (Fr.)
10 – Brody Mobbs (Soph.)
12 – Will Bare (Fr.)
15 – Kendarius Griffin (Jr.)
20 – Braxton Floyd (Fr.)
23 – Damien Smith (Fr.)
24 – Shaun Lester (Soph.)
35 – Zander Cook (Soph.)
Returning Players that Played Varsity Last Season:
4 – Jamarious Mosteller (Sr.)
5 – Cash Allen (Jr.)
11 – Jatorrian Williams (Sr.)
13 – Brody Mobbs (Soph.)
14 – Dylan Woody (Sr.)
15 – Quenton Perry (Sr.)
23 – Malachi Jackson (Sr.)
24 – Shaun Lester (Soph.)
35 – Landen Self (Sr.)
AOG: Who are the fresh faces to watch for?
Groce: The players on our team that have a lot of varsity experience at this point in their high school careers are Jamarious Mosteller, Malachi Jackson and Jatorrian Williams. We
expect these three to lead the charge and have great senior seasons. Everyone else on the
roster is stepping into roles that are much larger than anything they've had to this point for
this team. We're excited about the potential that our other returning juniors and seniors
have to help us out. Junior Cash Allen had a double-double with 16 points and 11 rebounds
in his first varsity start at Rome. Senior Landen Self should have a great season; he's a
player with a very high basketball IQ. A few of the younger players that have been
standouts throughout the summer and in practice thus far are sophomores Jaylon Johnson
and Brody Mobbs and freshman Damien Smith. All three of these young men will be playing
big roles for us this season. The exciting thing about our entire varsity roster is that they
literally all have potential to help us win games. After evaluating performances this summer
throughout the team camps we attended and performances at practice leading into the
season, we are much deeper with varsity talent at this point in time than I would have
predicted at the end of last season. That's a testament to the hard work these young men
have been putting in during the offseason.
AOG: Who are you looking to for team leadership?
Groce:  We definitely miss our seniors from last year, and we're excited about the great things they are accomplishing right now. Leadership on the team is strong as players of all grade levels are working to hold each other accountable for our daily expectations. This year's team, from top to bottom, is the most family-like team we've had since I've been coaching. Expectations from the top have never been higher, and the buy-in from each player couldn't be any better. These young men are displaying great character on and off the court. One thing we're really proud to say right now is that each member of the Chattooga Boys' Basketball team is currently passing each class in which he is enrolled at Chattooga High School. This team supports each other in everything they do. After the game against Rome, we had a locker room full of guys that were genuinely happy to have won the game, no matter their individual performances or playing time. It's just a great culture right now!
2018-2019 Chattooga Basketball Record:
18-11 (14-2 in Region 7AA), Sweet Sixteen
Coaches:
Jared Groce (5 years, 109-28 Overall, 66-11 in Region)
Coaching Staff and Years Coaching Basketball at Chattooga:
Rachel Groce (4 Years)
Brandon Stewart (2 Years)
Zack Martin (16 Years)
Arthur Burse (7 Years)
Non-Region Games Added this Season: 
Fort Payne
Cass
Lafayette
Calhoun
Gordon Lee Christmas Tournament
Seminole High School (AAAAAAAAA) Christmas Tournament (Sanford, FL)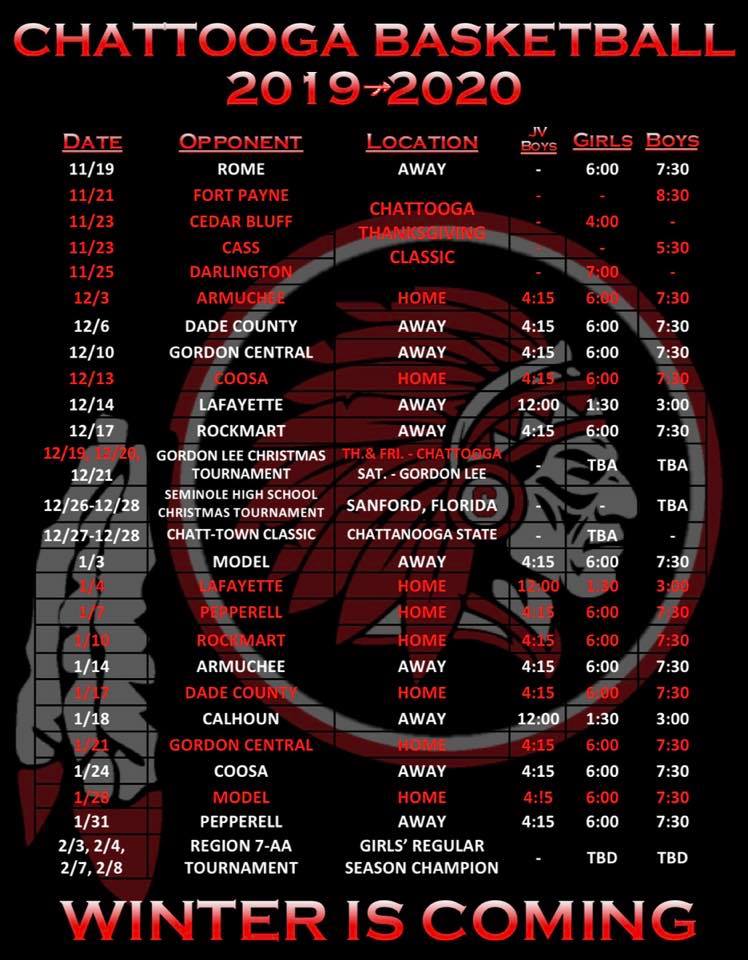 AOG: How do you feel about the schedule?
Groce: Going into this season, I am really excited about our team and the schedule we have put together. Year in and year out, we always try to schedule tough non-region opponents to challenge ourselves and make ourselves better as the season progresses towards the region tournament and the postseason. We have at least 12 home games this season, so it'll be nice to get to play in front of our home crowd pretty often.
AOG: What are the season goals?
Groce: We have several goals for this season. The goal we must have day-in and day-out is simply to use every opportunity we're given to improve as individuals and as a team. We think we have created a schedule that will push us to our limits and help us to reach our full potential. Of course, the ultimate goals for us are to repeat as Region 7-AA Champions and to win a State Championship.
AOG: What has the offseason been like for the team?
Groce: This offseason was very important for us to get our young players game experience. Wewent to Georgia Tech's Team Camp, the University of Georgia's Team Camp and the Vic Beasley FCA Team Camp during the summer. These were great experiences for our team as we not only played against some of the best teams in the state of Georgia, but we also spent a lot of time focusing on team-bonding during these trips.
AOG: Most of the community recalls the creative pink flamingo fund raiser, is the team going to Disney?
Groce: Taking the team to Disney World for a tournament has been a dream of ours for several years now. Fundraising efforts began a couple of years ago and ended this summer with our pink flamingos and cow patty bingo fundraisers. We are beyond thankful to everyone that has contributed to our ability to take this team on a 7-day trip to Florida where we'll participate in the Seminole High School Christmas Tournament and spend 3 days at Disney World. We'll leave for Florida the day after Christmas and travel back home on New Year's Day. This will be the trip of a lifetime for all of us!