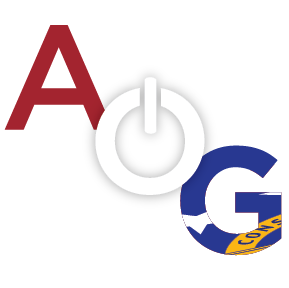 As the weather turns cold in the northwest Georgia mountains, thoughts move from the gridiron to the hard court and in Chattooga County, expectations are high after a flashy 2016 season. While the Indians have lost some young legends like Jay Shropshire and the Foster Twins, Isaac and Isaiah, there is plenty of returning talent for the Indians to put together another big year with visions of the playoffs dancing in their heads.

For a look at the upcoming schedule and the new Indians lineup, AllOnGeorgia got the scoop straight from the top of the totem pole as Head Coach Jared Groce recapped last season and looks forward to the first tip off.
AOG: Coach, what can you say about basketball fever in Chattooga after the season you put together last year?
JG: Last year was an incredible year. 26-2 record… 14-0 in Region… Cherokee Invitational Tournament Champions… Chattooga Christmas Tournament Champions… Region Champions… Beating Thomasville… Reaching the Elite Eight… Jay Dunking on CBS… 3 Players in the Senior All-Star Game… Too many Awards to count… 2 Players signing to play college basketball… So, expectations throughout the community for Chattooga Basketball have escalated just a little bit…
AOG: It seems like a lot of the leaders graduating can have some major impacts on the style of play this year and certainly on the overall record fans can look forward to.
JG: There's no doubt we're a different team this year. We have some different strengths and weaknesses from the past couple of years' teams. As a coaching staff, we will always adapt our strategies to fit the strengths of our current team. Having said that, our approach will be a little different this year. We want to put our players in the best position to play to their strengths and be successful. There may be some growing pains here and there as we learn to play a new style of basketball and also play with new players in new positions.
AOG: In times of change, there must be a lot going on for the team and the coaches. What are your plans for this transition and what are your goals for the year?
JG: We undoubtedly have a lot of work to do, but there's also no doubt we're going to do the work we need to do to reach our potential. I believe that the character and heart that these young men have will allow us to improve on a daily basis and work through any growing pains we may experience along the way. Our goals are nothing less this year than they have been in years past. We will approach every practice with the mindset that we're going to get better. We will approach every game with the expectation that we will win that game. I personally believe in these young men and see no reason to expect any lesser results than years past. One thing is for sure, our boys will have the backing of the best community around!
CHATTOOGA ROSTER
Varsity:
0 – Jamarious Mosteller (Soph.)
2 – Tre Flowers (Jr.)
3 – Jundraius Adams (Jr.)
4 – Malachi Mack (Jr.)
5 – Devin Price (Jr.)
10 – Clayton Johnson (Jr.)
11 – Montavius Shropshire (Sr.)
12 – Jatorrian Williams (Soph.)
15 – C.J. Martin (Sr.)
20, 22 – Glenn Walker (Jr.)
23 – Malachi Jackson (Soph.)
24 – Bruce Horner (Sr.)
35 – Landen Self (Soph.)
Junior Varsity
L.J. Gibson (Soph.)
Quenton Perry (Soph.)
Jaterrion Williams (Soph.)
Dylan Woody (Soph.)
Timyus Lawrence (Fr.)
Cash Allen (Fr.)
E.J. Lackey (Fr.)​