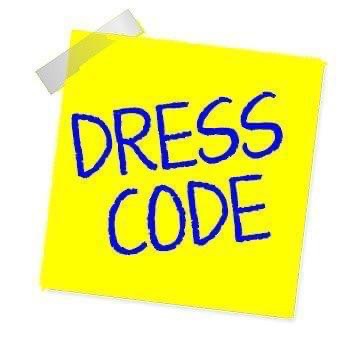 Trion City Schools recently sent a letter from Mr. Edge and Coach Brock regarding dress code changes for the 2023 – 24 school year at Trion Middle School. Parents and caregivers need to be mindful of the changes when shopping for back to school clothes. Trion City Schools first day of school will be Thursday, August 3rd.

The letter stated, "I would like to introduce myself and my assistant principal, Eric Brock, as the administrative staff for Trion Middle School next year. Coach Brock and I look forward to working with your child and being part of your child's educational experience. I am making a few changes to the dress code that I would like to make you aware of prior to purchasing back to school outfits. There are also some points of emphasis that I would like to address with you as well.
1. There will be no holes allowed in jeans next year. If your child's jeans have holes, the holes must be patched or leggings must be worn underneath the jeans.
2. Leggings must be worn with a shirt that goes to mid thigh. The shirt can not be tucked into the leggings.
3. Shorts must have a minimum of a six inch inseam to be worn.
4. Hair must be a natural hair color.
5. No piercings other than the ears are allowed.
I am excited about the upcoming year, and I hope your child is as well. Coach Brock, the Trion Middle School staff, and I will work diligently to provide an excellent educational experience for your child. If you ever have questions or concerns, please do not hesitate to reach out to me or Coach Brock.
Thank you,
Bryan R. Edge"