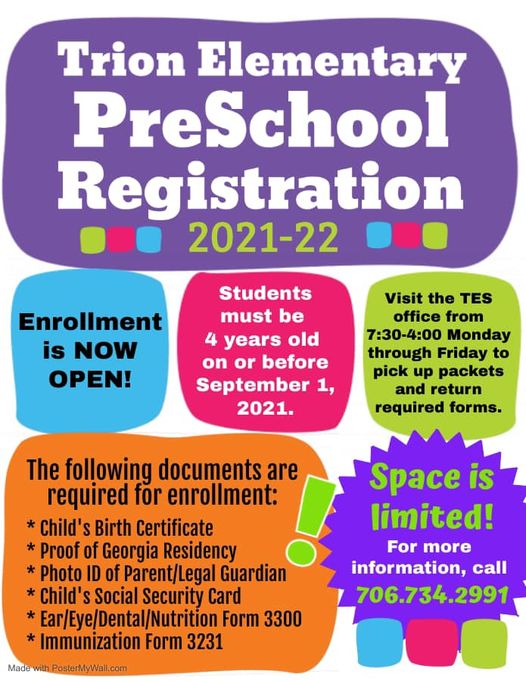 Trion Elementary is now accepting Pre-K applications for the 2021-22 school year.
Students must be four years old on or before September 1, 2021.
Visit the TES office to pick up packages and return required forms.
The following documents are required for enrollment:
child's birth certificate
proof of Georgia residency
photo ID of parent/legal guardian
ear/eye/dental/nutrition form 3300
Immunization form 3231
Space is limited, for more information call 706-734-2991.