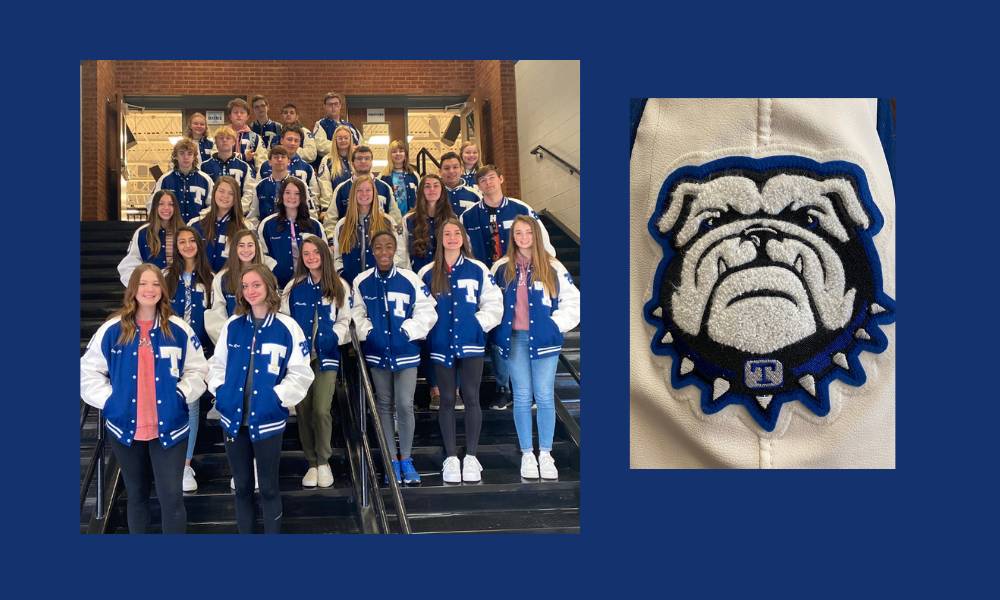 Parents of high school students often find themselves asking the question, why are letterman jackets so expensive? The answer is, because they're high quality leather that will last, limited edition, and made in the school colors. They need to be a sharp fit, convey a certain look, and make the students donning the jacket stand out. A high quality letterman's jacket has a price tag of about 450 dollars.

At Trion High School the Athletic Booster Club, regardless of its format, has been assisting families with the cost of Letterman jackets for as long as anyone can remember. "It is just one of the many proud traditions here at Trion High School that the BAC is happy to be a small part of. I believe a Letter Jacket is a great honor and a symbol of both school spirit and pride. It's an awesome site in the Fall and Winter months to see our students wear these coats and create a sea of blue and white in our hallways. These jackets are offered to any person who earns a varsity letter in any sport that Trion High School offers. We also offer Letter Jackets to those students who excel in Academics as well. Our student athletes work so hard and it's really amazing to see the number of kids walking around with both Academic and Athletic Letters. It just once again shows how Trion High School is a truly special place," Athletic Director Jason Lanham said.
For close to 150 years, letterman jackets have been a symbol of excellence in American high schools. These jackets are a way for students to showcase their athletic and academic excellence, as well as their school spirit. Trion High School asks parents to send a $100 contribution for the jacket and the Athletic Booster Club pays the remaining balance. This year that amount was close to $10,000.00.