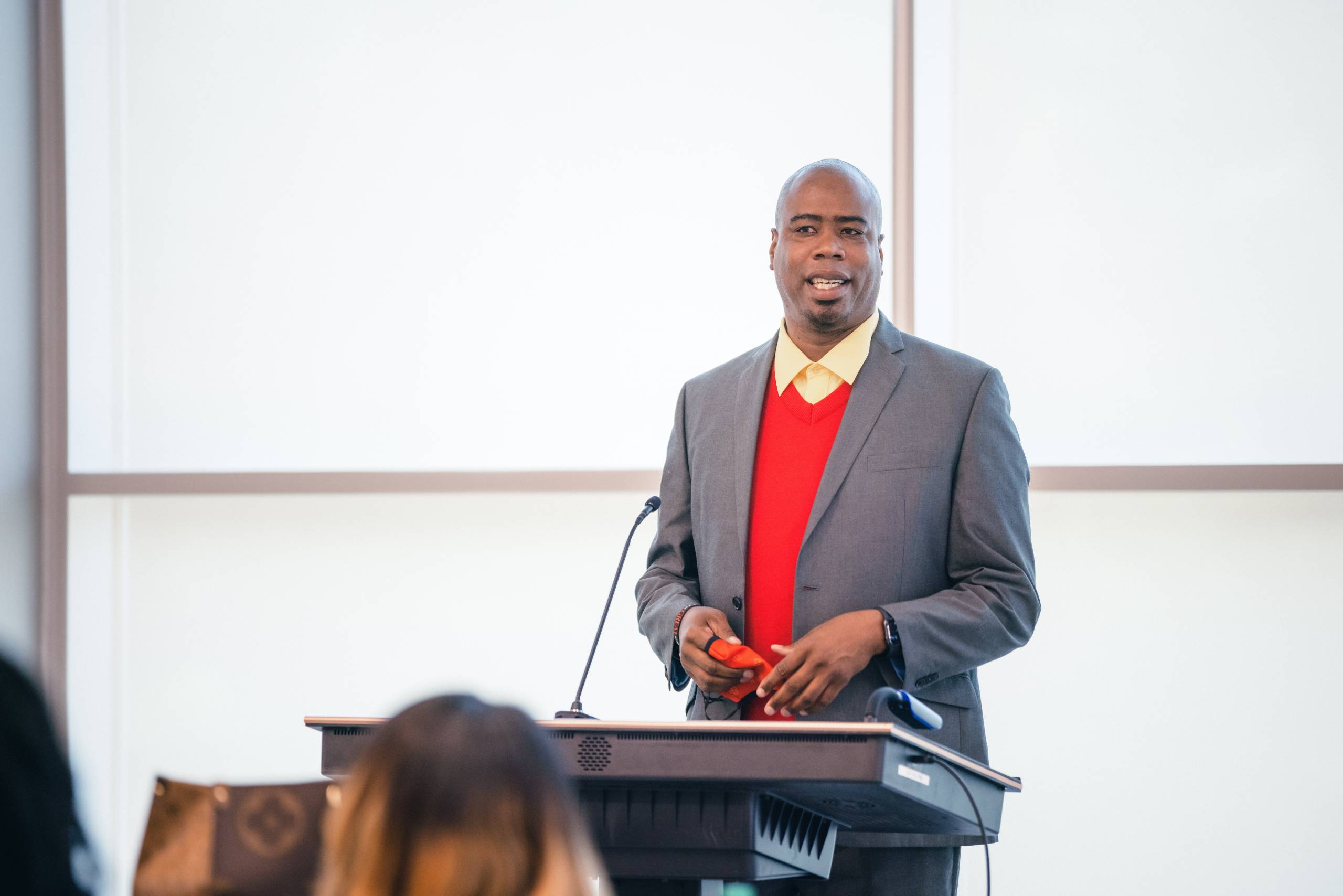 ROME, GA— The Rome City Schools Athletic Department hosted community members who wanted to be
introduced to the new girls' varsity basketball coach, Thomas McAboy.
McAboy spoke to attendees composed of parents and players about his plans for the team, and about his
expectations this season. According to McAboy, the foundation is built upon a strong focus on academics. He
said that he expects his players to perform in the classroom and on the court and if they need extra help, he will
make the request a priority.
He also detailed his gameplan. He expects his teams to run the floor and develop a fast-paced style on both ends
of the court. "I will not coach our players for a position, I will coach them to be better basketball players," he
said.
Additionally, McAboy said that he wants to open the lines of communication between his players, their parents
and his coaching staff. He said that from this day forward, there is an open-door policy. No concern will go
unaddressed, a philosophy he said is key to building team chemistry and a sense of community for Rome High
School girls' basketball.
"I was impressed with the tradition associated with Rome High basketball programs, and with the system as a
whole," said McAboy when asked why he chose RCS as his new home. "I research the programs offered at the
school when deciding to take a position. This team has been successful over the past years and most of the team
is coming back. So, my goal is to continue to build the traditions and the success as head coach."
McAboy said that parental support is key in helping his players to reach their goals. According to Rome's new
head coach, communication is a major component in showing support for the basketball program. "We have to
keep that line open. I tell parents and students that when you work in education, there may be times when we
must have uncomfortable conversations. My goal is to be open-minded, transparent and to listen to their
concerns."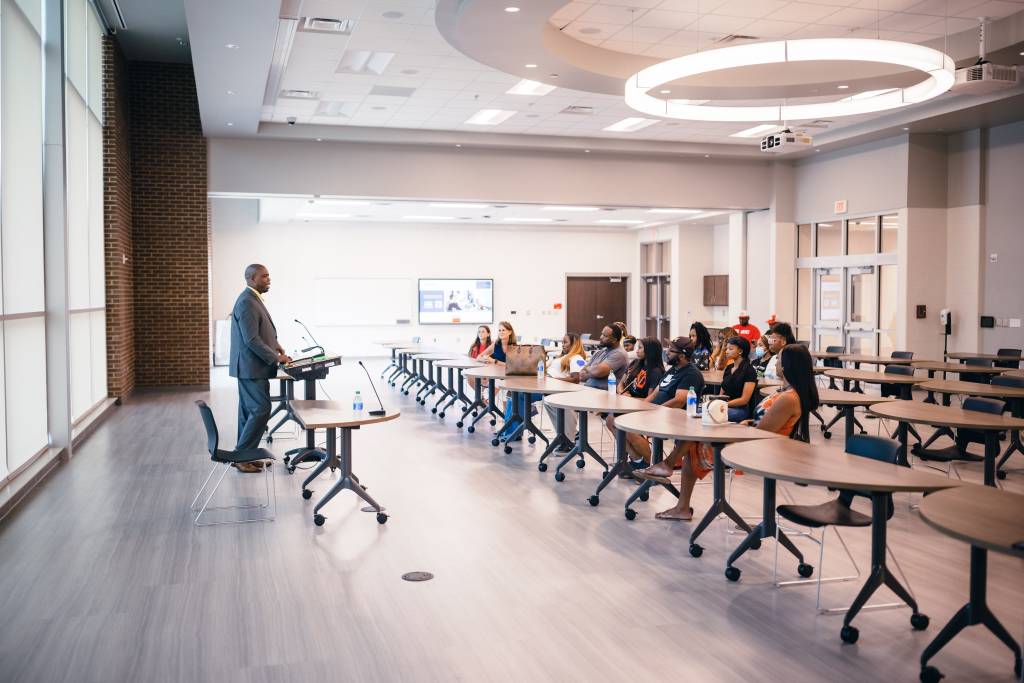 Dr. Eric Holland, principal at Rome High School, was also present to give his thoughts about McAboy joining
the team of educators at Rome High School.
"We have amazing kids here at Rome High School," Dr. Holland said. "And I have spoken to the parents during
our interview process about who will lead their children. I assured them that we would choose a leader who not
only wants to win on the court but will help our kids to win at the game of life. I did not see the parents calling
as being a problem, because they are passionate about the programs offered to their children. They should be
passionate about the success of their children, so I never perceived their calls as a problem."
Dr. Holland went on to say that he is confident that Coach McAboy checks all the boxes he expects when
choosing a leader for the girls' varsity basketball program.
"We are excited to welcome Coach McAboy to our team," added athletic director for RHS Chris Boden as he
addressed the room full of parents, players and supporters of the program. "We are helping him to get settled in
and he is already working with our girls. This introduction is just the beginning of what we know he can
accomplish by opening the lines of communication with all who support our programs."