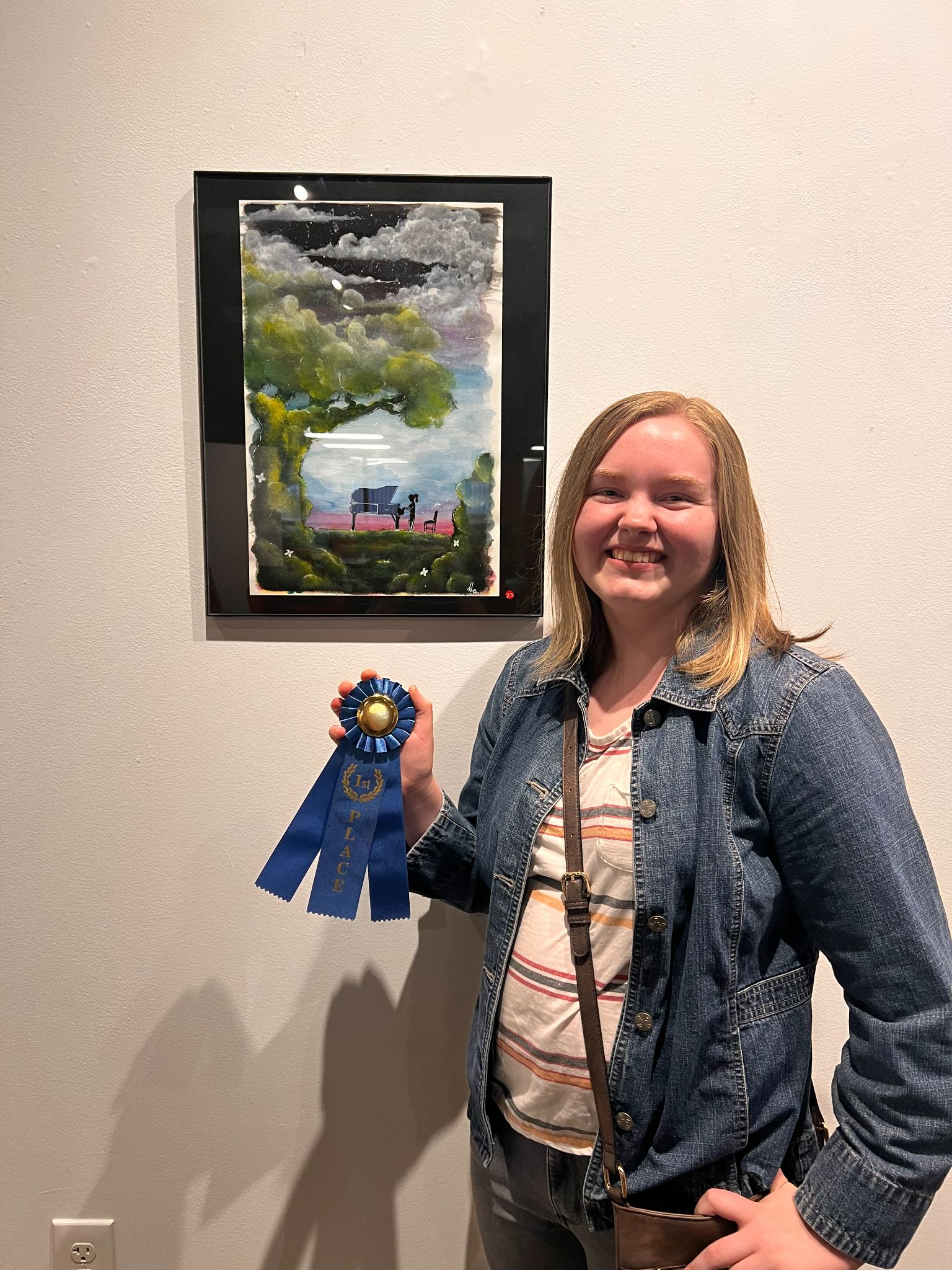 Each spring, a nationwide high school arts competition is sponsored by the Members of the U.S. House of Representatives. The Artistic Discovery Contest is an opportunity to recognize and encourage the artistic talent in the nation, as well as in each Congressional District. Floyd County Schools would like to extend a big congratulations to Pepperell High School student Hannah Burkhalter who won First Place in the 2023 District 14 Congressional Art Competition for her piece titled The Color of Sound!
The judges' statement said, "This dreamy and enchanted artwork causes the imagination to drift to a faraway place of contentment. The artist's depiction is reminiscent of a child's storybook calling its reader to gaze into the summer's evening sky as a concert paints the color of music that magically transforms to the Color of Sound!"
Hannah's artwork will be displayed for one year at the U.S. Capitol in the Cannon Tunnel alongside winning artwork from all participating districts from around the country. She has been invited to on an expenses-paid trip to the Congressional Art Competition Winner's Reception, and the winning artwork is also featured on House.gov's Congressional Art Competition page.