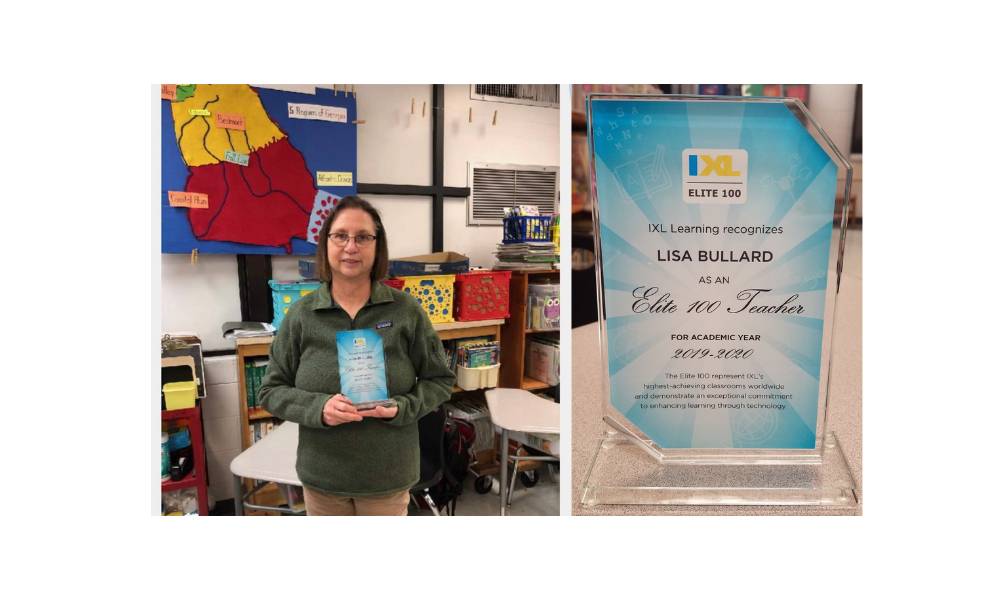 IXL recently recognized its Elite 100 teachers. These educators were selected as top teachers based on their students' time spent on IXL. With more than 700,000 teachers using IXL worldwide, the Elite 100 truly stand out for their innovation, creativity, and passion in motivating their students to succeed.

Making the prestigious list was Lyerly Elementary School teacher, Lisa Bullard. "I feel honored to be named to IXL's Elite 100. I was shocked when I received the package containing the letter and award from IXL. It is not me, but the students who have earned this reward for their hard work and effort," Bullard said.
Mrs. Bullard teaches 3rd grade. She started teaching in 2000. "My first year I taught gifted and the next year I was placed in 3rd grade and have been here ever since."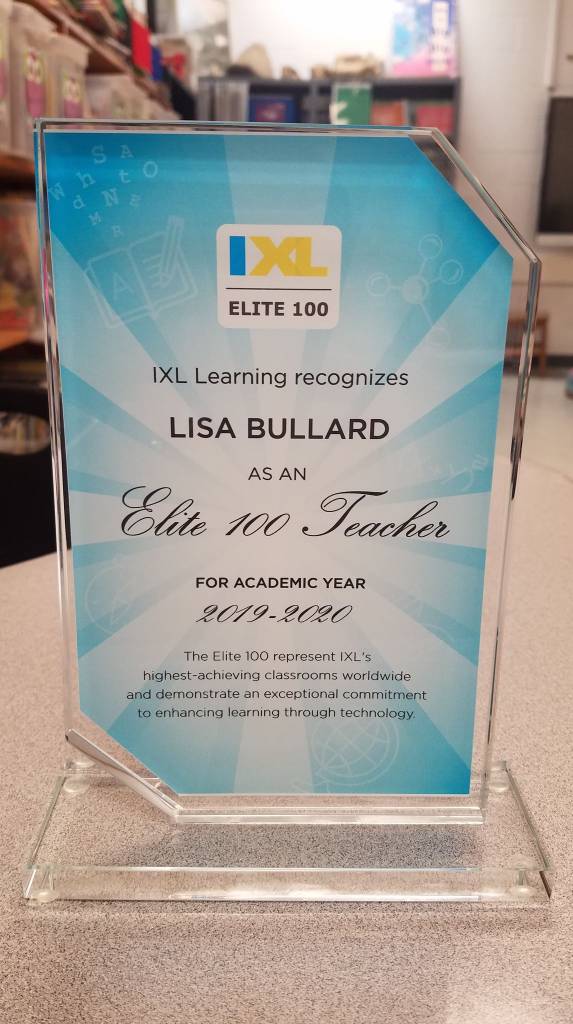 The Elite 100 Teacher Award represents IXL's highest-achieving classrooms worldwide and demonstrate an exceptional commitment to enhancing learning through technology.
Mrs. Bullard received her degree in Early Childhood Education from Shorter College. She also holds a gifted endorsement from Northwest Georgia RESA and has a specialist degree in Interrelated Special Education from Jacksonville State University.