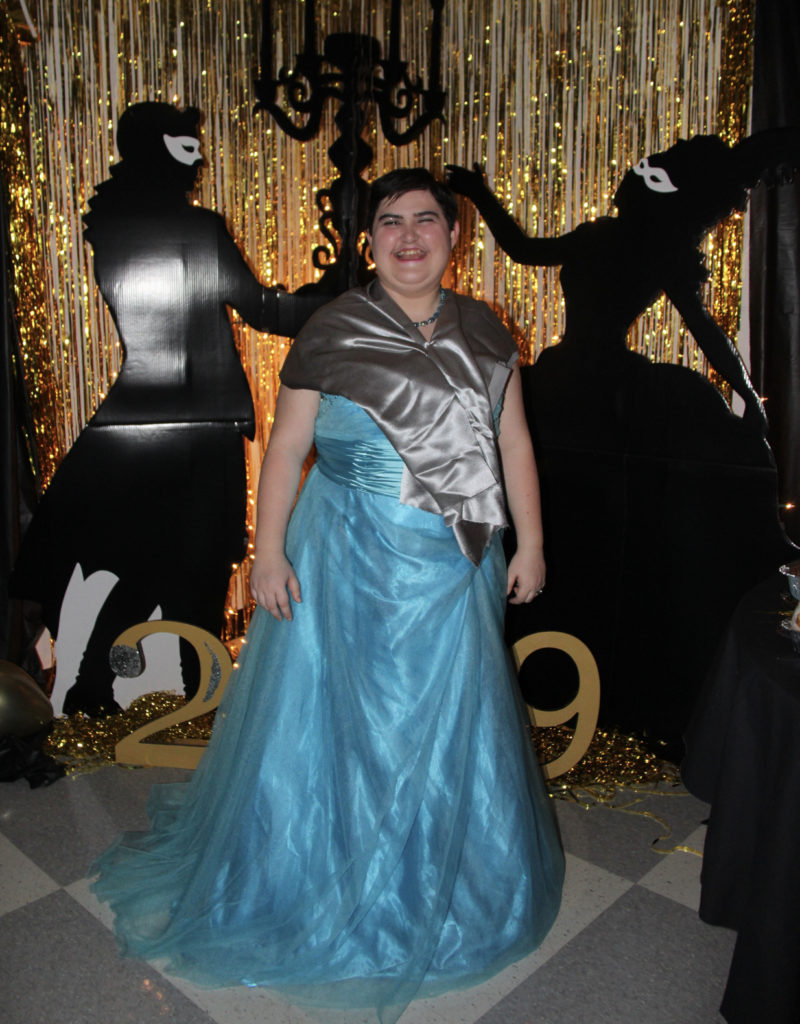 Chattooga High School's Great Promise Partners hosted the Special Needs Prom at Chattooga High School on Thursday, March 28th during the regular school day. Instructor Kristy Colbert has been organizing the special prom for the past six years. "We started it because a Special Needs student wanted to go to the prom and his parents weren't comfortable with him going to regular prom, so we hosted one for him," said Colbert. Colbert has been teaching at Chattooga High School for 19 years.
The Great Promise Partners students and Mrs. Colbert worked decorating the Professional Learning Lab into a spectacular prom destination. The students wanted to provide the same prom experience for students that do not normally attend the regular prom.
This year's prom theme was 'Masquerade Ball'. "I had several community members help: Redmond EMS, Gene and Becky Martin, Dry Valley Church, Sandra Young, Judy England, Jennifer Romine and CHS Teachers all helped. It was great to have all the community help with donations and assisting," Mrs. Colbert said.
Through the love and acceptance the students at Chattooga High School gave the gift of prom to 12 students who otherwise would not have had a prom. Chattooga athletes and cheerleaders were at the prom making sure everyone had fun.
For seniors Mckayla Bearden and Sol Lopez this was their last prom and the students, staff and community made sure it was one they will always remember.