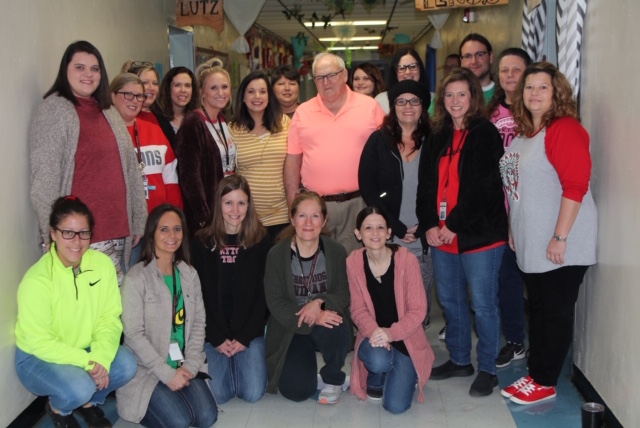 This Christmas season Chester Elf provided a Christmas miracle for Menlo School.

Monday morning at 7:15 the telephone rang at Menlo School. Principal Paula Buice answered the phone, the caller identified himself as Chester Elf. Chester Elf told Ms. Buice he wanted to help Menlo School this Christmas season and asked for the amount of outstanding lunchroom debt for all students and the number of teachers at Menlo School. He instructed Ms. Buice to email the information to an email address he provided.
"I thought it was some kind of prank," said Buice. "But, I was intrigued so I contacted Mr. Hosmer to make sure I could send the information."
Ms. Buice emailed the following information to Chester Elf:
I am still smiling from the phone call this morning and finding it hard to believe.  Thank you so very much for helping our school and students.  
 At Menlo School, which houses appx 372 students from grades PreK through 8th grade, we have 20 classrooms counting PreK and a special needs class.  Our current outstanding lunch bill is $1900.05.  
And what followed was simply, magical.
Chester Elf then arranged for a package to be delivered to Menlo School and provided the tracking number to Ms. Buice.
The small box arrived on Thursday, inside was $7,000.00. $2,000 to pay off the student's lunchroom debt and $200 for each of the 20 teachers for their classrooms and $1,000 for Ms. Buice to use as needed for the school.
"I was speechless… I believe everyone in the office was crying tears of joy."
Ms. Buice emailed the following message to Chester Elf after the arrival of the $7,000.00 donation.
Dear Chester,
The package has arrived! I can't believe what we found inside! Thank you from all the staff and students at MES!
To highlight the acceptance of the package, I would like you to envision the office staff of ladies and our resource officer standing around anxiously awaiting for me to open the box. As I opened it, and we discovered the tremendous gift you sent, I believe all of us were crying tears of joy. I can't ever express to you our gratitude.
I announced to the teachers that Chester the Elf and Santa had sent a special gift today and also took care of all the students' lunch charges. They were elated! The generous gift will help them greatly, and if you have been around educators, you know that the money will be spent on their students. I have a tremendous staff at MES and they give of themselves daily (their attention, their energy, their money, their spirit) to our students. The envelope provided for me, the principal, will be utilized to buy Christmas for some of our students whose families are struggling this Christmas. The lunchroom director was astounded as I told her that the lunch charges were wiped away for our little ones! The monetary gifts will be put to great use to benefit our students at MES.
This is the list of our fine educators that also want to thank you and would love to do so in person should you ever travel to Menlo, GA….
PreK – Becca
Kindergarten – Kathy and Virginia
1st grade – Claudia and Jessica
2nd grade – Heather and Jennie
3rd Grade – LeAnne and Kelsey
4th Grade – Ashley and Christie
5th Grade – Natalie and Deb
6th Grade – Derek and Amanda
7th Grade – Chris and Elizabeth
8th Grade – Lacey and Abigail
Support Teachers – Peggy, Rhonda, Cissy, Wade and Lauren
Thank you again for sharing the Christmas spirit and reviving the childlike belief in miracles!
Merry Christmas,
Paula Buice
So who is Chester Elf? 
Chester Elf, is simply a helper of Santa who lives in Knoxville, Tennessee, who wishes to remain anonymous. He had spent Thanksgiving in St. Louis with the Lutz family. Natalie Lutz, a teacher at Menlo, was there visiting her family. Chester Elf instantly recognized her passion for her school and decided to he wanted to help out.
Chester Elf stopped by Menlo School on Friday, and delivered several St. Louis Gooey Butter Cakes to the staff. Chester wanted to share the recipe with everyone and hopes this holiday season you too will believe in the magic of Christmas.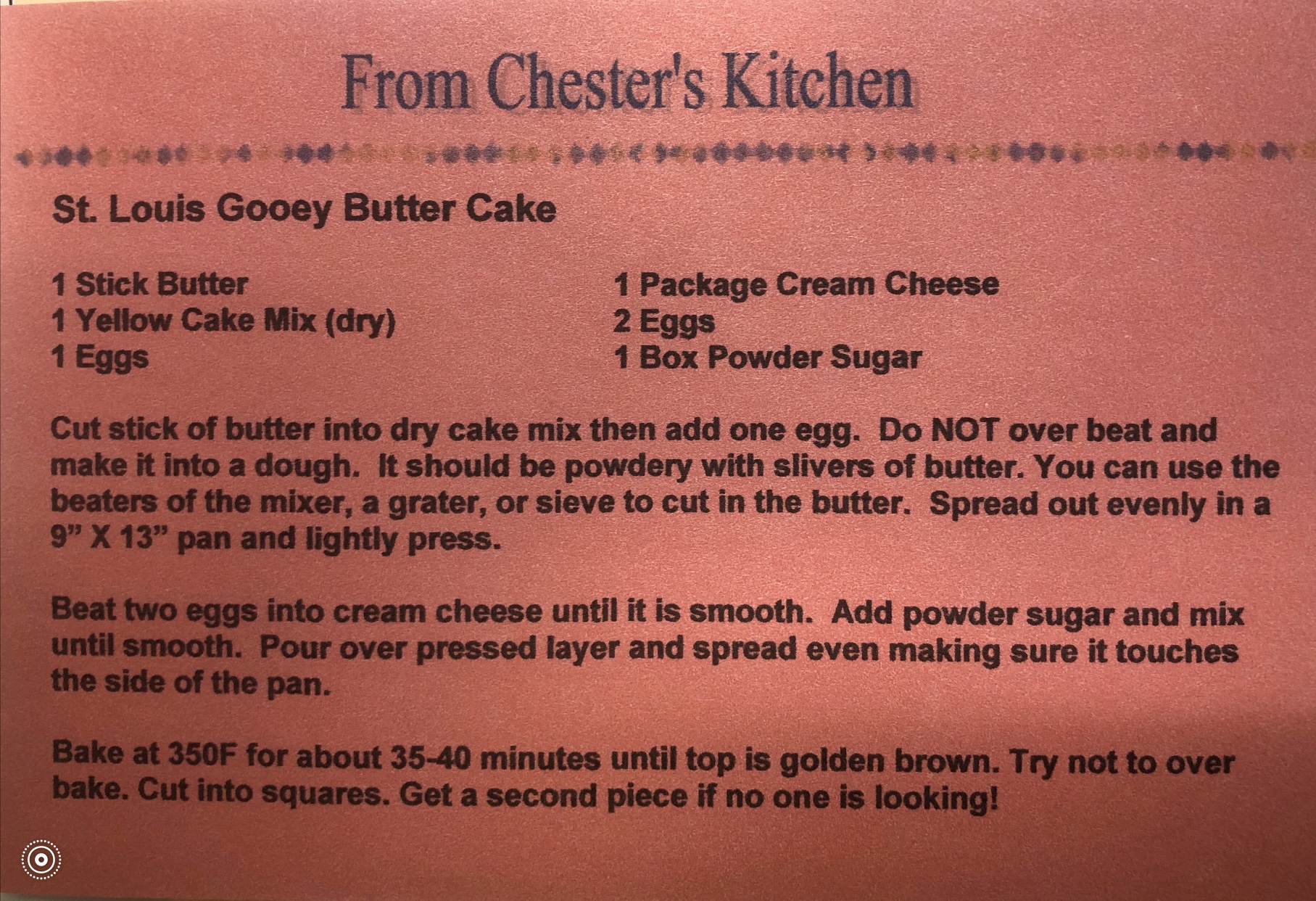 "I remain speechless in overwhelming awe and wonder at this unbelievable and generous act of kindness. I have revisited my childhood days of awaiting Santa's arrival. I do believe in miracles as I look around daily at 370 sweet faces in their classrooms. I believe in blessings as I experience boundless blessings from the devoted, compassionate teachers, staff, and little ones. I know the spirit of Christmas and the will to believe still exist in this world in which it becomes so easy to get lost in the skepticism. Yes, I believe in Santa Claus," said Ms. Buice.