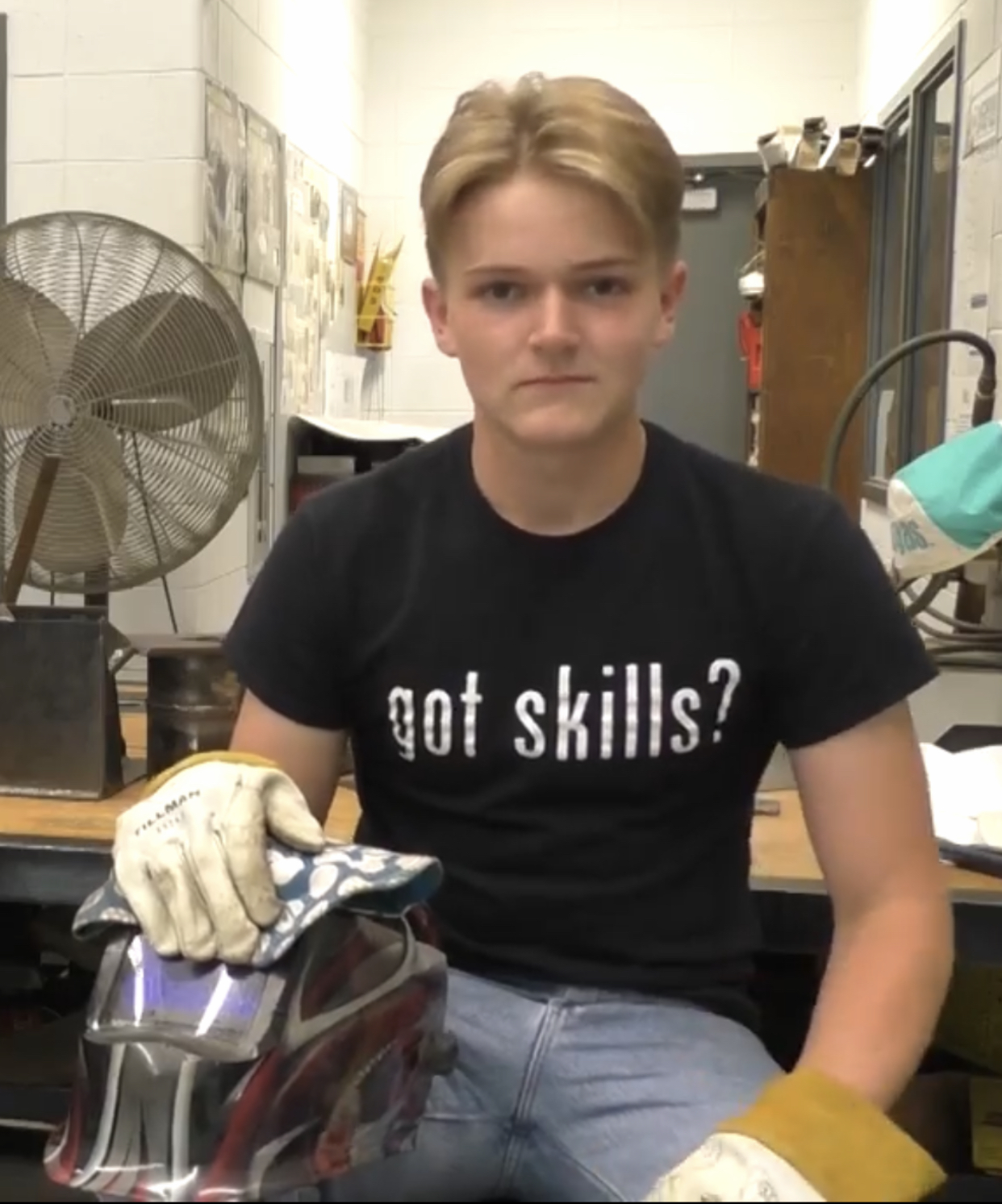 The Welding Program at Chattooga High School is once again celebrating state championships. Chattooga High School claimed the 2020 SKILLSUSA Individual State Champion welder, along with the team State Championship.
Junior, Sage Owings won the individual SKILLSUSA state champion welder for the second year in a row. The Chattooga team consisting of Bayln Stephens (senior), Rhett Rosson (junior), William Elrod, and Gavin Jarrett (sophomores) claimed the SKILLSUSA State Champion Weld Fab Team honors.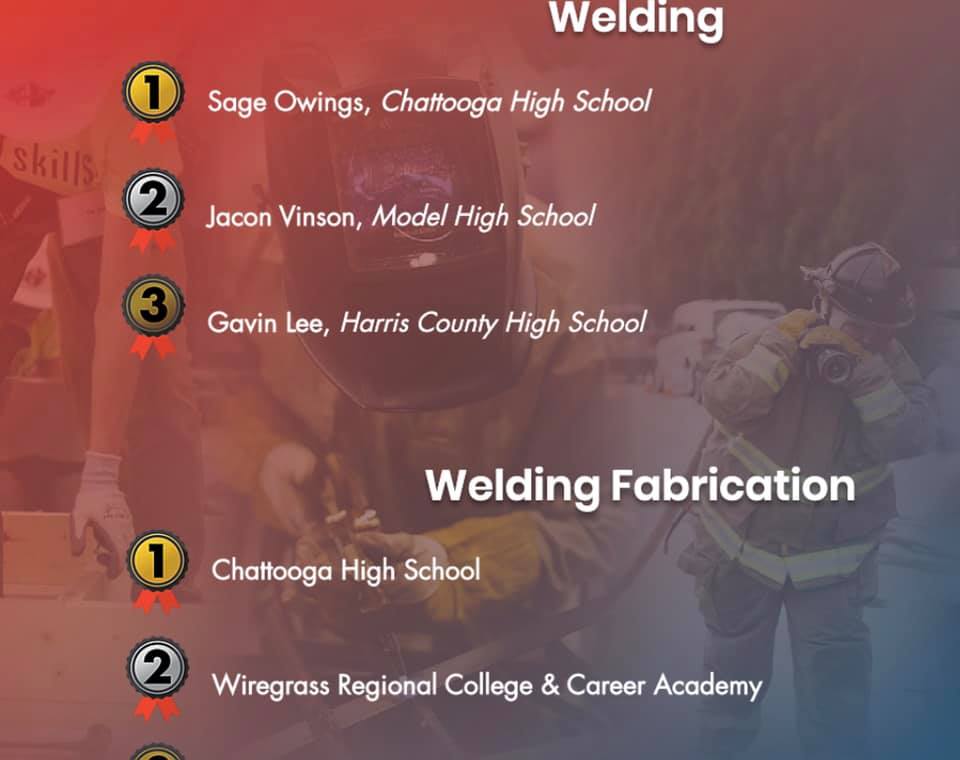 This is only the second time in state history that the same school has claimed the individual and team welding championship in the same year, the other time was in 2018, and the school was Chattooga.
"I could not be more proud for each of these students and the Welding Department at CHS," Superintendent Jared Hosmer said. CHS welding instructor, Jeff Owings has now claimed THREE individual welding State Champions in a row.
2018 SKILLSUSA  Georgia State Champion Individual Welding–Chase Dotson-Chattooga 
2019 SKILLSUSA  Georgia State Champion  Individual Welding–Sage Owings-Chattooga
2020 SKILLSUSA  Georgia State Champion  Individual Welding–Sage Owings-Chattooga 
"I would also like to congratulate the Welding Instructor, Mr. Jeff Owings, for the job he does year in and year out for our students and the District," Hosmer added. Owings has been the welding instructor at Chattooga for 27 years.
Competitions were started in Atlanta's World Congress Center on March 12th and then finished with on-line testing around the state while students were quarantined. Though these students have qualified to advance to Nationals, this year's national competition has been cancelled.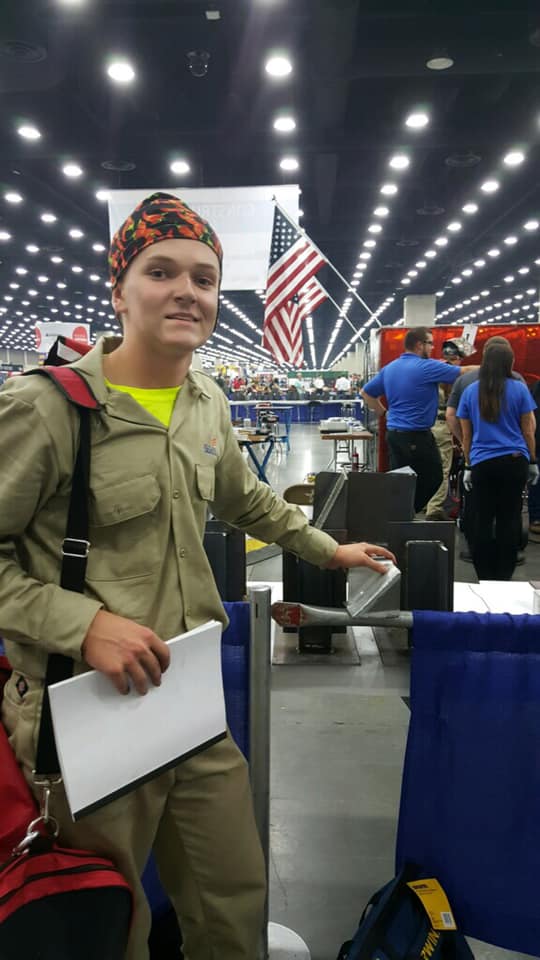 "It's good to win, but it feels much different because I didn't get to use my skills and because there's no nationals this year… I was very ready to win state and nationals this year but it's still good to get a win in some form," Sage told AllOnGeorgia.
"This is another feather in the hat for the Chattooga High School CTAE Department! I believe Chattooga High School has one of the best, if not the best, CTAE Departments at  in the state," Hosmer said.
Watch AllOnGeorgia's video from Sage's first state championship last year:
"I wanted to win nationals this year and compete to go to the international competition and the competitor gets a $40,000 scholarship wherever I want but I want to find a job right out of high school where I can work somewhere crazy and make a lot of money," Sage said of his future plans.
SkillsUSA is a national, nonprofit student organization that has developed more than 10 million workers through active partnerships between employers and educators. Hundreds of American industries have turned to SkillsUSA as the source for employees who exemplify "Champions at Work" in both skills and attitudes.
CTAE Prepares Students for Real Jobs
Chattooga High School is focused on providing high school students with support in Architecture, Construction, Arts, Audio/Visual Technology, Communication, Human Services, Transportation, Distribution and Logistics, Health Science and Manufacturing. CTAE includes career pathways, college credit, work-based learning and student organizations.
Welding is one of 14 different career pathways offered by Chattooga High School.