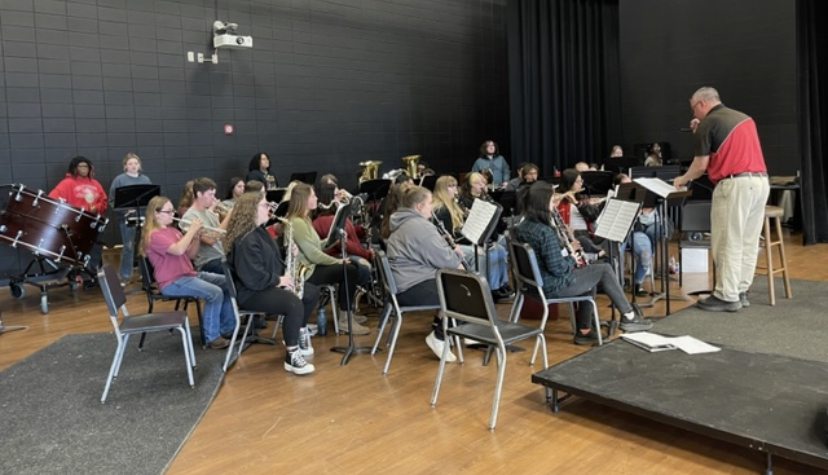 Tomorrow night the Chattooga County Music program will present their winter concert beginning at 6:30 p.m. in the CHS lunchroom. Featured will be the high school jazz and high school concert band conducted by director Gene Greer. Chasity Brunache, director of the choral program will showcase her varied programs of music from the Georgia High School Association Literary Boys solo and GHSA Girls solo, the Chattooga High School chorus and Chattooga Middle School chorus. Summerville Middle School director Paul Anderson will present performances by the symphonic and concert bands.
Make plans to come to the CHS lunchroom for a night of music presented by our ever growing music program from the Chattooga County School System and show support for these hard working students as they prepare to compete in Large Group Performance Evaluation.
Tuesday, March 14 the CHS concert band travels to Woodland High School to perform in Large Group Performance Evaluation (LGPE). On Wednesday March 15 the Summerville Middle School concert band also travels to Woodland to perform in their class in LGPE competition.
By Carla Love