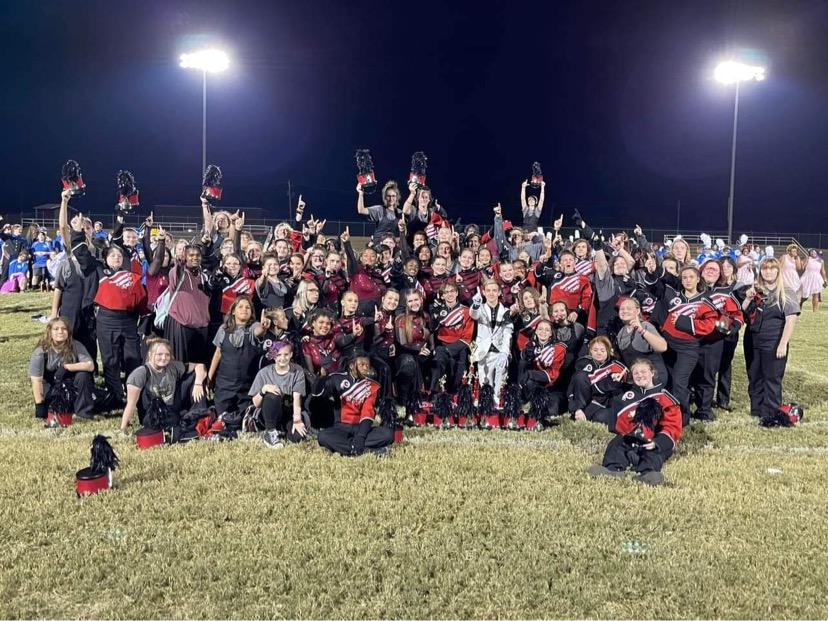 Not only was it Homecoming at the Little Big Horn Friday, Oct. 7, it was also Alumni Night for returning band alumni also known as The Red and Black Sound Attack from varied Indian bands of several differing graduation years. Returning drum majors Undra Finley and Katilyn Hargrove took to their respective podiums to lead the current 2022 Marching Indians along with this year's 2022 alumni band. After halftime, the group gathered in the stands to play stand tunes from their glory days along with new tunes created by director, Gene Greer.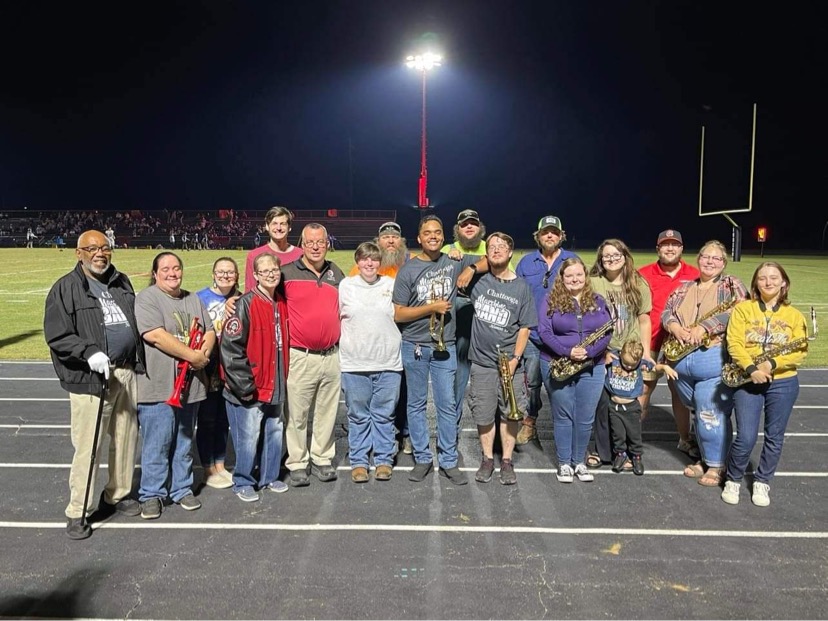 Saturday, October 8 the Chattooga Marching Indians loaded busses and drove five hours to Daleville, Alabama to perform in the Daleville Marching Band Classic. The lengthy drive did not stop the band from taking the competition field and bringing home all Superior awards in Class AAA for drum major, color guard, percussion and band. The band was also lauded publicly during the awards ceremony for making the long drive to perform at Daleville High School.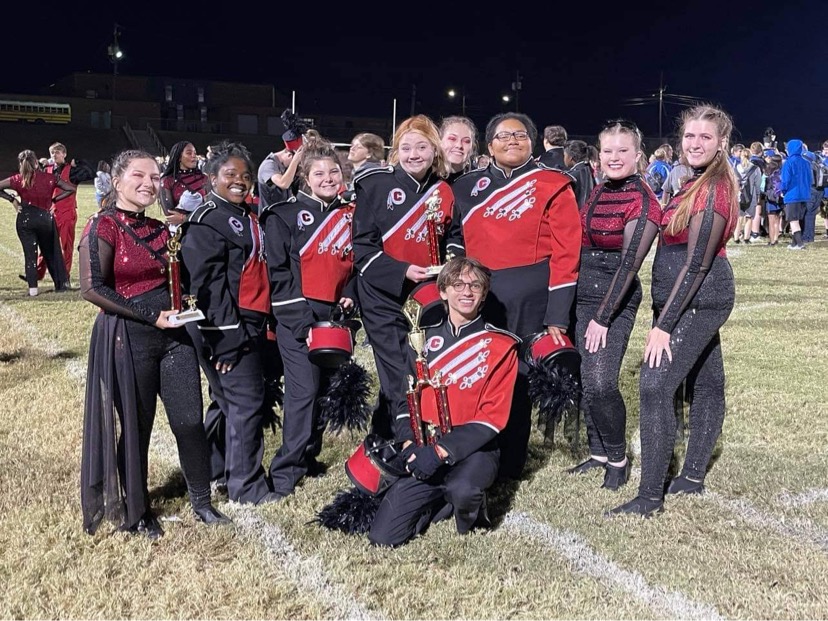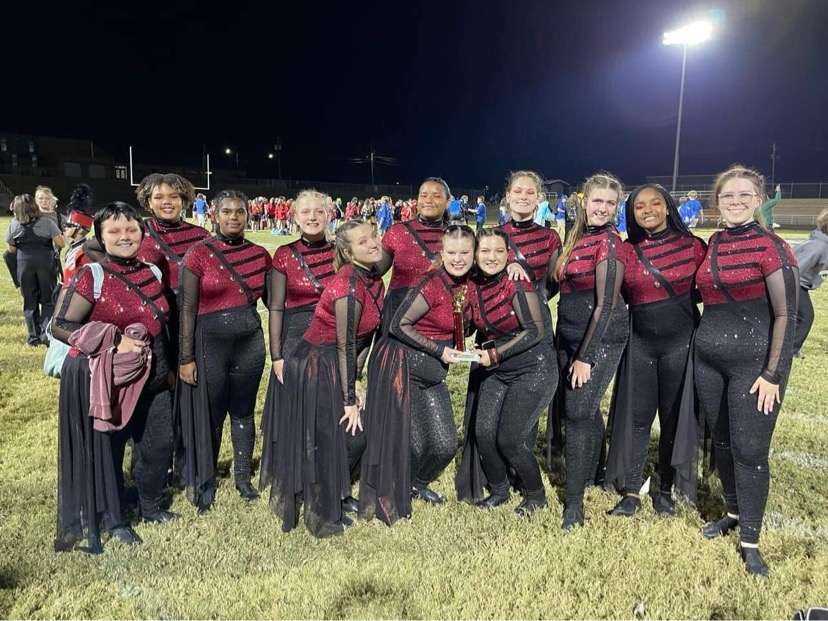 Even though it is fall break for Chattooga County Schools, the band will travel to Trion High School Friday to perform their award winning Chicago halftime show and then board busses again Saturday morning to travel another five-plus hours to Pierce County High School in Blackshear, Ga. to compete in the Sound of Silver Marching Invitational.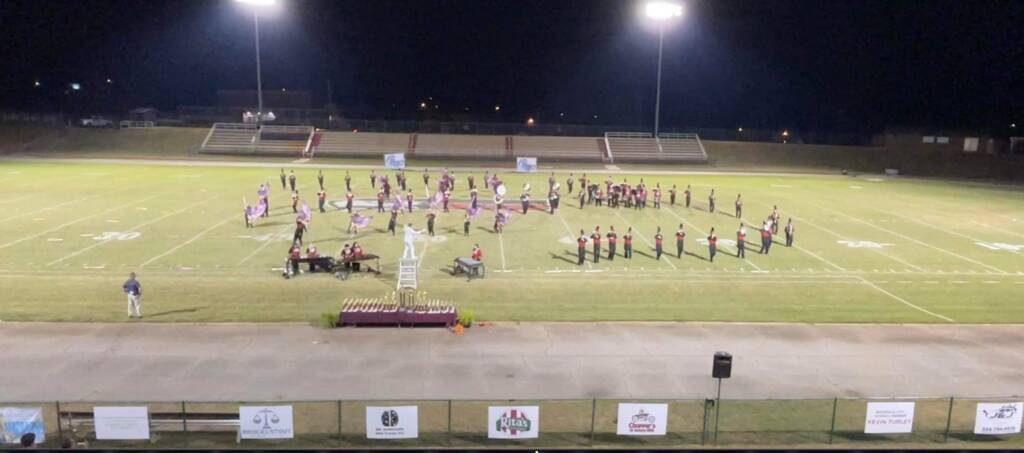 Traveling to Blackshear will be the first time many of this year's band students will be leaving their hometown to see sights along the drive that they have never seen before. This is also a weekend trip away from home, another first for these students. On Sunday, the band will rise early and eat breakfast and most likely be treated to a special outing planned by Gene Greer and the band boosters.
This trip is planned as the end of the year band competition and end of year trip for the Marching Indians. Aside from the Covid lockdown, the band has enjoyed this trip down south for the past six years. It is a long, often exhausting trip but one that has brought many awards back to Chattooga High School that each band has left their all on the Pierce High School competition field.
If you see a band student, congratulate them. They show up and show out each Friday night putting on their halftime show, they brave the hot sun during afterschool practices. If you can make the drive to Blackshear, Ga. feel free to join the band caravan Saturday morning and if you can't, tune in for the livestream and cheer on the band from right here in Chattooga County.
By Carla Love