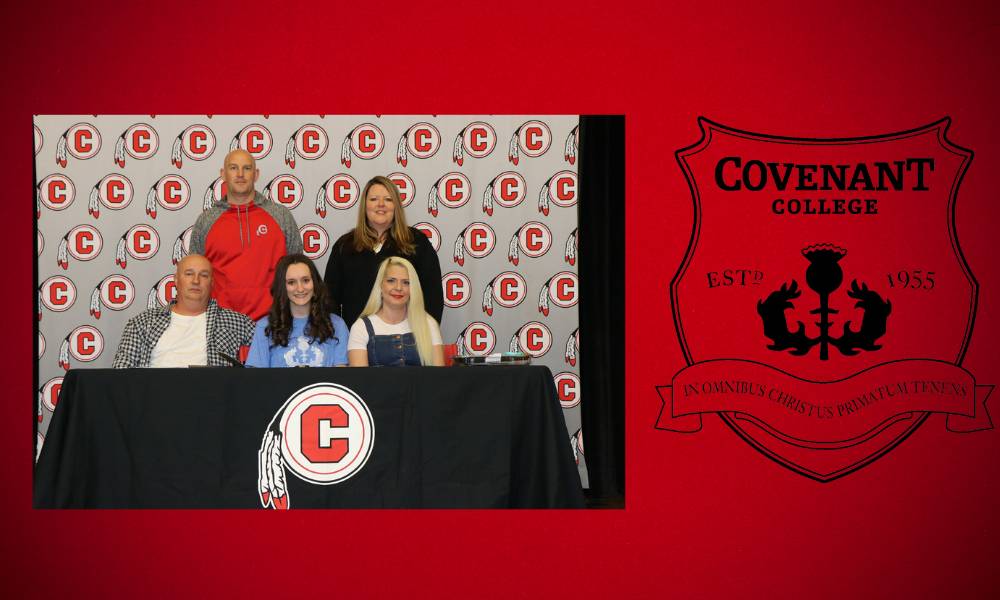 Chattooga High School Senior, Sarah Bowden, will be continuing her academic and volleyball career at Covenant College in Lookout Mountain, GA.

Bowden has been playing volleyball since 7th grade, and she has played club volleyball for the past two years. "I have played setter, serving specialist, outside, and right side, I currently play right side," Bowden told AllOnGeorgia.
Bowden says the recruiting process was hard at first because coaches expect the players to reach out to them, which is an intimidating process for teenagers, "and I started the recruiting process later than normal, but when I started talking to the coaches at Covenant, they were open to me sending film, and asking questions."
"Sarah's hard work in the classroom and on the volleyball court has paid off for her. She gets to continue her education and play the sport she loves. Sarah excelled on the court as a server and hitter. She led the state with 90 aces and added 80 kills which was 3rd best on the team. She also earned 1st Team All-Rome Area and was voted team captain by her teammates. Covenant has picked up a great young lady," Chattooga Volleyball Coach Wes Maddux said.
Covenant College is a private Christian liberal arts college on Lookout Mountain in Dade County, Georgia, near Chattanooga, Tennessee.
Bowden said many factors went into her decision to select Covenant College. "When I visited campus, the staff asked tons of questions, and wanted to get to know as many people as possible. The campus was small, and everyone knew everybody, and that is one thing that I looked for in a college. Later after my visit I met with one of my coaches, and we talked about what things would be like, and I liked that she was very open to everything I said! One huge factor that helped make the process easier was I visited a university up in Nashville, and they had almost the same things Covenant did, but the school didn't feel like home, and I took some time to think about what pros and cons each school had. For example, Covenant had a small teacher student ratio, and it is similar to a high school classroom. They also have a lot of groups and clubs to join that expose you to different people. They have a wide variety of majors and great dorm rooms. These and many more deciding factors are reasons that helped me with my decision."
Bowden says what she will miss most about high school, are the friends she has made and the great teachers she has met.
She plans to  major in Psychology, and afterwards she will further her education into Criminal Justice.
Looking ahead to life in college she says she is looking forward to "all the new coaching styles, and all the new friends I will meet. Most importantly the girls I will call family! I look forward to all the road trips and having fun as team!"