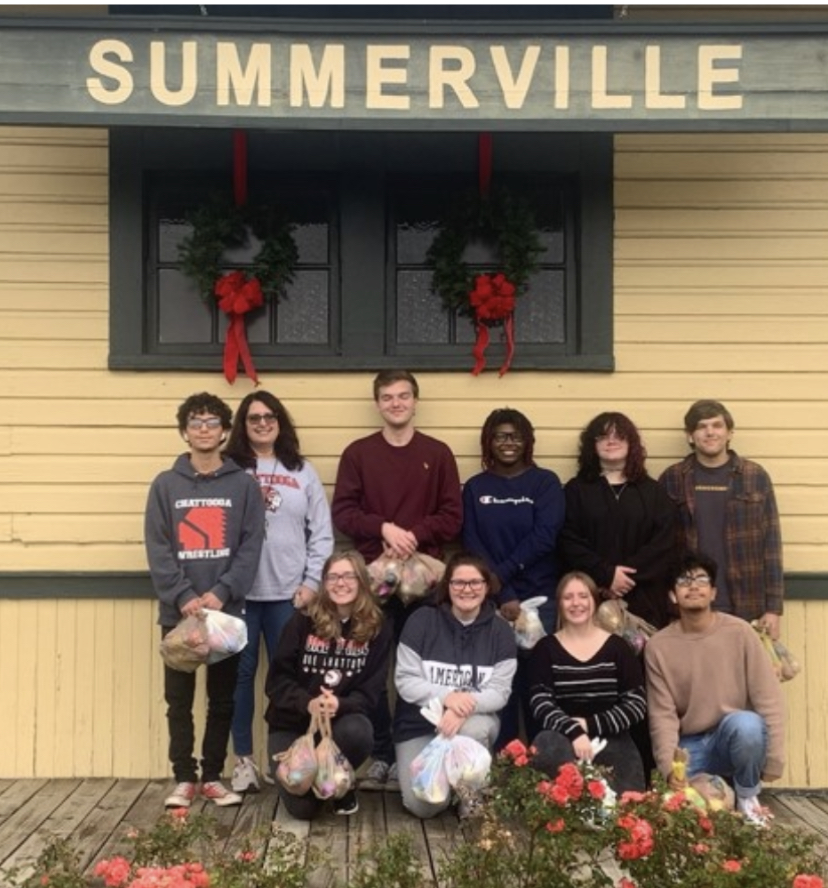 This article is published with permission of the Indian Lore. 
On November the 17th, a group of nine Chattooga High School Beta Club students went to the town of Summerville to make things a little more festive. The hard working students spent two hours working on the Christmas decorations that filled the downtown Summerville area with holiday cheer.
The students worked alongside the volunteers with the Summerville Better Hometown Committee and the committee director, Susan Locklear.
The students that helped with the beautiful decorations include Landon Bailey, Will Witt, Cesar Alcantar, Yan Santiago, Kloie Brewster, Kendra Dunlow, Cathanna Nix, Journey Whatley, and Crissa Odom.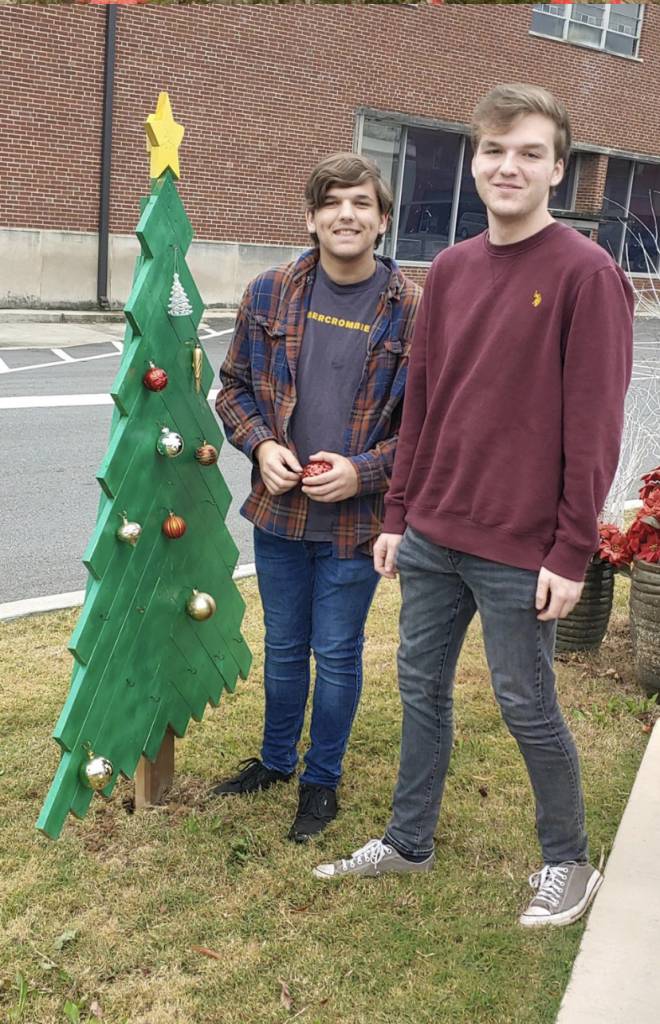 These students were working with a wonderful group of young woman to help guide them through the tangled and twisted maze of Christmas lights. The students decorated all the tree planters and East Washington.
By: Lela Hughes