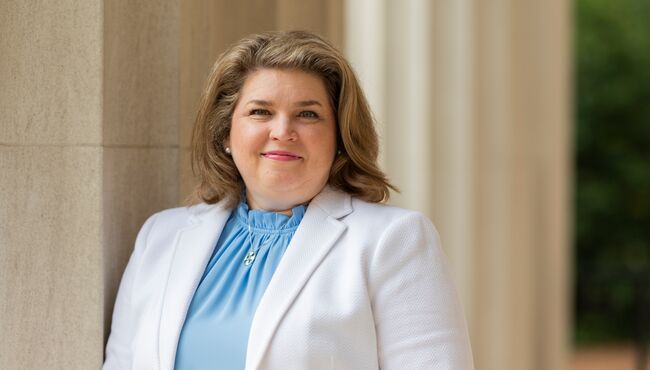 Berry College is developing Northwest Georgia's first physician associate (PA) program, with plans to welcome the first class of students in 2025. 
PAs (physician associates/physician assistants) are licensed clinicians who practice medicine in every specialty and setting to diagnose, treat illness and disease, and prescribe medication for patients, in association with physicians.  Pending the accreditation process, Berry will offer a two-year Master of Medical Science—Physician Associate degree, in line with a national shift in the profession to associates rather than assistants.
"Given the escalating need for medical providers, Berry College is poised to make a significant impact in our community and region with this new PA program," said Berry President Steve Briggs.  "We look forward to deepening our enduring partnerships in the Rome/Floyd County medical community and building new ones as the program develops."
To house the new program and Berry's growing BSN nursing program, the college will build a $25 million, 36,000-square-foot Health Sciences Building. Atlanta philanthropist Audrey Morgan recently donated a lead gift of $6 million and the building will be named in honor of her and her sister, Bobbie Bailey. Construction is expected to begin in 2024.
This week, following a national search, Dr. Victoria Galloway joined Berry College as program director of the Physician Associate Program. Galloway brings almost two decades of experience as a physician associate spanning diverse areas of clinical practice including emergency medicine, pediatrics, and family medicine. Galloway has served as the director of clinical education at Emory and Henry College and most recently as director of clinical education at Hawaii Pacific University. 
"I am excited to contribute to Berry's legacy of service. The Berry PA Program will actualize our motto, 'not to be ministered unto, but to minister.' I look forward to building the PA Program from the ground up, creating a curriculum that meets the needs of today's healthcare industry and working with a dedicated team of faculty and staff to develop a culture of excellence," said Galloway. 
As Berry's latest health sciences initiative, the PA program comes after a decade of proven success in training nurses through its Bachelor of Science in Nursing program. Since its establishment in 2013, the program has graduated 259 nurses, all of whom secured jobs prior to graduation. Berry aims to increase, over the next five years, the number of students graduating with bachelor's degrees in nursing.  Morgan has also established $5 million in nursing scholarships to support this growth and attract top students.