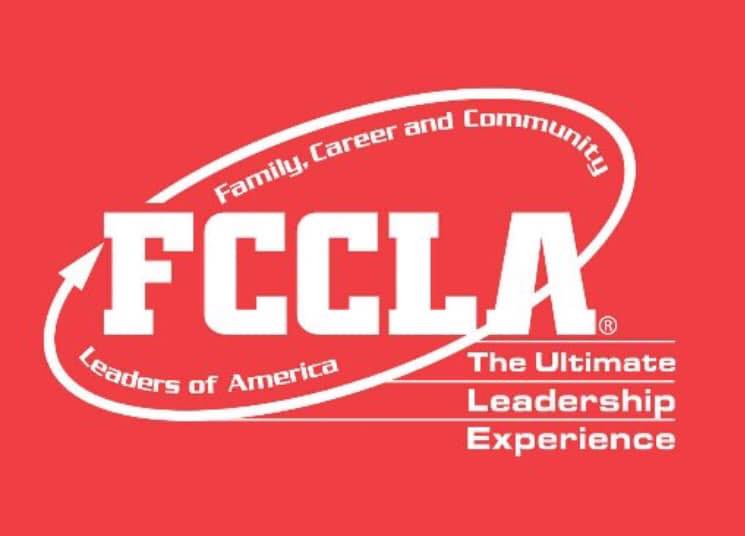 The following article is published with permission of the Bulldog Barker

FCCLA STAR Events
On Saturday, February 15, Trion High School FCCLA members Karolyne
Gilleland, Margelen Sumner, and Kaylie Broome, participated in the Regional Students
Taking Action with Recognition, also known as (STAR) Events.
Sophomore, Karolyne Gilleland, and senior, Kaylie Broom have qualified for the
State STAR Events Competition in March, at the FCCLA State Leadership Conference.
Gilleland earned a silver rating for her presentation on "Focus on Children". Kaylie
Broome earned a gold rating for her presentation on "Career Investigation". Both
members have been working hard on their presentation for weeks and were glad to get
such praise on their STAR events.
Gilleland stated, "The STAR Events was a great opportunity for me; it gave me
so much more confidence in speaking out in front of others. I was really nervous but it
taught me a lot about what judges expect."
Next month Karolyne Gilleland and Kaylie Broome will be competing in the
FCCLA State Star Events.
About FCCLA
Family, Career and Community Leaders of America (FCCLA) is a national Career and Technical Student Organization (CTSO) for young men and women in Family and Consumer Sciences (FCS) education in public and private school through grade 12. FCCLA offers intra-curricular resources and opportunities for students to pursue careers that support families. Since 1945, FCCLA members have been making a difference in their families, careers, and communities by addressing important personal, work, and societal issues through Family and Consumer Sciences education.
Today over 175,000 members in more than 5,300 chapters are active in a network of associations in all 50 states, in addition to the Virgin Islands and Puerto Rico. The work of FCCLA helps students and teachers focus on a variety of youth concerns, including parenting, family relationships, substance abuse, peer pressure, sustainability, nutrition and fitness, teen violence, and career preparation in four specific Career Pathways. Involvement in FCCLA offers members the opportunity to expand their leadership potential and develop skills for life—planning, goal setting, problem solving, decision making, and interpersonal communication—necessary in the home and workplace.
By: Isaiah Sargent