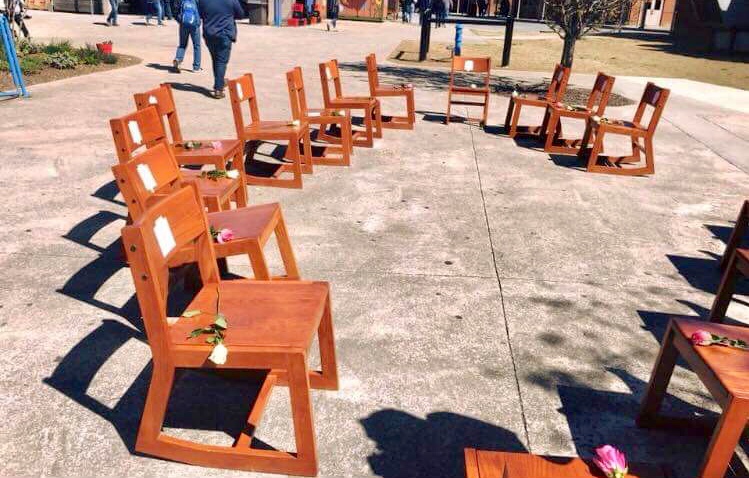 While thousands of students across the United States walked out of class in protest of gun laws, the administration and staff at Trion High School offered a different solution. The staff sat out 17 chairs with flowers in each chair in front of the school to represent the 17 lives lost in the recent tragedy at Marjory Stoneman Douglas High School in Parkland, Florida.


Shay Martin-Jones, a junior, placed the name and age of each victim in the chair, "I think this gave each empty chair an identity," Principal Edge said.
Students were encouraged to write letters and leave messages on the chairs. Mrs. Lindsey, an English teacher made her 'journal topic of the day' to write a message to one or all of the 17 victims. "The students left many messages that we plan to send to Marjory Stoneman Douglas High School," Edge said.
Principal Edge borrowed the idea from Cartersville High School, "I felt it gave our students an opportunity to be involved without a planned walk out," Edge said.
Photos by: Kelsie Pence