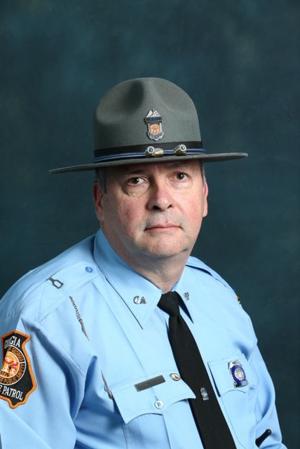 The AllOnGeorgia First Responder Spotlight Series features the law enforcement officers, EMTs, paramedics, and firefighters of local communities in Chattooga County, which serve as the backbone of our community. 
The video series is sponsored by Chattooga County, Georgia Farm Bureau Insurance. 
---
The latest installment of the first responders spotlight series highlighted Georgia State Patrol officer Trooper First Class Stan Smith. Trooper Smith was named the state's Georgia State Trooper of the Year for 2020.
Trooper First Class Stan Smith is a veteran of more than 35 years in law enforcement.
Smith has been with the GSP for 13 1/2 years, prior to joining the GSP, Smith was a deputy sheriff in Chattooga County for 22 years, prior to that he was in the Air Force for four years.
"I can honestly tell you 99% of people in law enforcement have good hearts, they do the absolute best they possibly can with what they have and they try to make a difference in people's lives and the community," Trooper Smith said.
"You can take one bad apple and we unfortunately all get thrown in the pot with them."
Watch Trooper Smith's video below:
https://www.facebook.com/784689528296951/videos/843735803153253