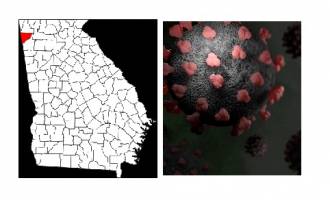 Over the weekend Chattooga County recorded its 50th and 51st COVID-19 related death.

COVID-19 is caused by a coronavirus called SARS-CoV-2. Older adults and people who have severe underlying medical conditions like heart or lung disease or diabetes seem to be at higher risk for developing more serious complications from COVID-19 illness.
Chattooga County has recorded 1903 positive cases,  389 positive antigen cases, 51 deaths and another 4 deaths listed as probable deaths, and 128 hospitalizations.
The Georgia Department of Public Health is currently administering COVID-19 vaccine in Phase 1a+ which includes:
Healthcare workers (physicians, nurses, laboratory technicians, EMS personnel, environmental services, etc.)
Residents and staff of long-term care facilities
Adults aged 65+ and their caregivers
Law enforcement, firefighters, first responders
Vaccine supply is very limited. Public health departments are scheduling vaccines by appointment only, as are most other providers. Depending on vaccine supply allocations from the federal government, it may be weeks before additional providers will have vaccine available for quicker and more widespread distribution.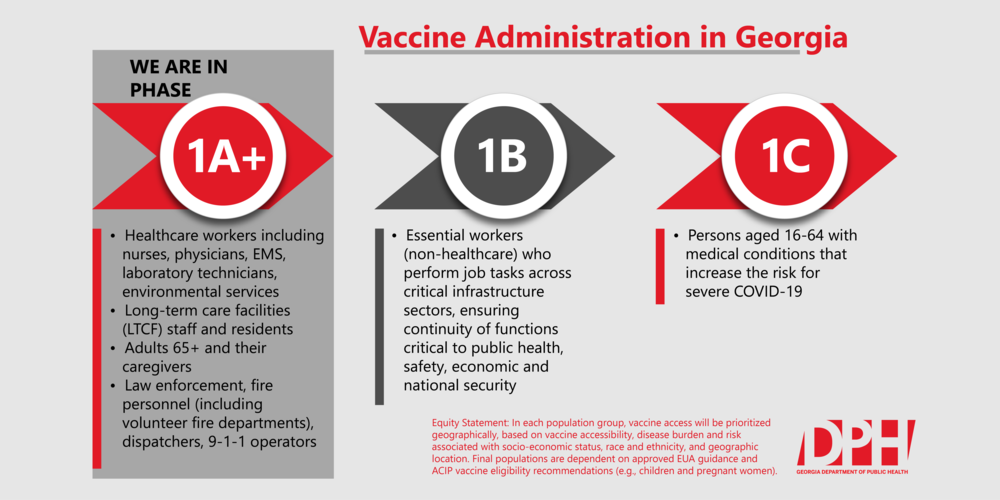 GA COVID-19 Vaccine Hotline
This hotline is for questions about COVID-19 and COVID vaccine only, not for scheduling appointments for vaccination.
(888) 357-0169