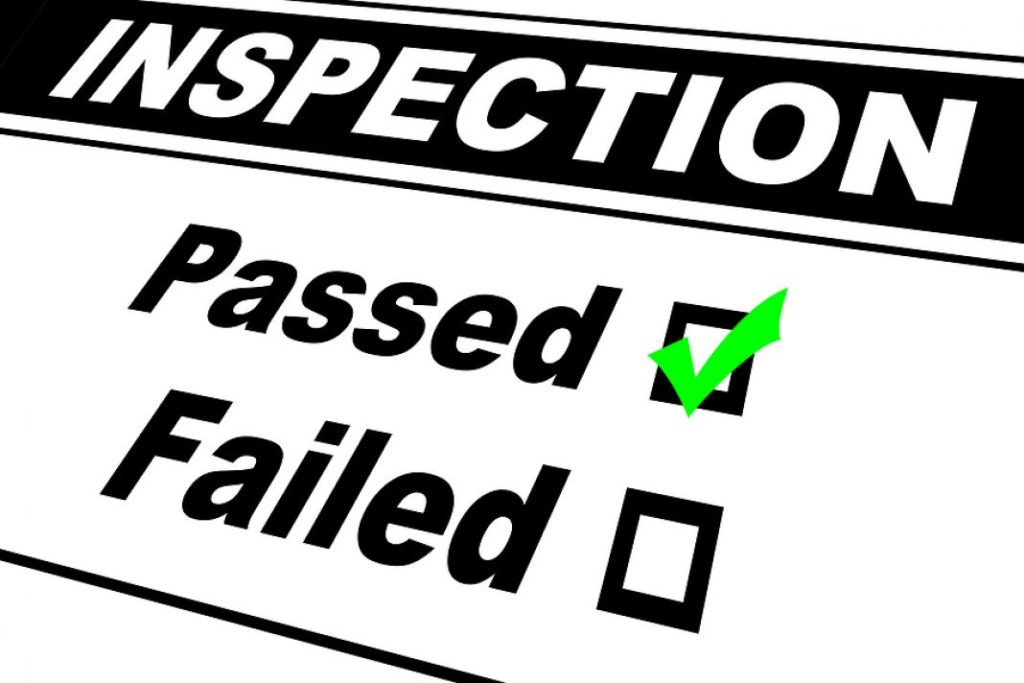 The following restaurant and health inspection reports are for the period beginning September 1, 2019 and ending September 17, 2019. All reports are public information, published by the Georgia Department of Public Health, and posted in a conspicuous location at the establishment. Any questions about scores should be directed to the Department of Public Health.

Scores below 70 are considered failing. When a restaurant is deemed unacceptable, follow-up inspections are generally completed within 10 days of the original evaluation.
Any restaurant with a C grade or F grade will have the full report detailing point deductions below the grade.
Most Current Inspections for Chattooga County:
JERRY'S DRIVE IN

676 HIGHWAY 114 SUMMERVILLE, GA 30747
Phone Number: (706) 857-5085
Permit Type: FS
Last Inspection Score: 73
Last Inspection Date: 09-17-2019
For More Information Call: (706) 857-3377
Violations
4-2B – food-contact surfaces: cleaned & sanitized511-6-1.05(7)(b) – food contact surfaces and utensils – cleaning frequency (p, c)

Points: 4

Corrected during inspection?: Yes

Repeat: No

Inspector Notes: Observed food debris present on top and side if inside of the microwave./cleaned properly

6-1A – proper cold holding temperaturesPoints: 9

Corrected during inspection?: Yes

Repeat: No

Inspector Notes: Observed potentially hazardous food cold held at greater than 41 degrees Fahrenheit./Had pic place food in freezer to quickly cool that had been prepared in last 2 hours. Items in out of temp in coolers more than 4hrs were discarded./business choose to close until walk in and prep top are repaired and checked by health department

8-2B – toxic substances properly identified, stored, used511-6-1.07(6)(c) – storage, separation (p)

Points: 4

Corrected during inspection?: Yes

Repeat: No

Inspector Notes: Observed cleaner in spray bottle stored with food items/cleaner was removed

12B – personal cleanliness511-6-1.03(5)(i) – hair restraints (c)

Points: 3

Corrected during inspection?: No

Repeat: No

Inspector Notes: Observed employee with no hair restraint./advised hair restraints were necessary if they were preparing food

14A – in-use utensils: properly stored511-6-1.04(4)(k) – in-use utensils, between-use storage (c)

Points: 1

Corrected during inspection?: Yes

Repeat: No

Inspector Notes: Observed spoon stored laying in slaw handle was not accessible/removed spoon

17C – physical facilities installed, maintained, and cleanPoints: 1

Corrected during inspection?: No

Repeat: Yes

Inspector Notes: Observed several ceiling tiles missing or damaged in facility. Had pic replace missing or damaged tiles. -Also observed walls coming apart./Major renovation are needed for the establishment

18 – insects, rodents, and animals not present511-6-1.07(2)(m) – outer openings protected (c)

Points: 3

Corrected during inspection?: No

Repeat: Yes

Inspector Notes: Outer openings of establishment cannot be properly sealed when not in operation./daylight is visible around bottom of back door.

Previous inspection

Date: 01-15-2019
Inspection Purpose: Routine
Score: 89
SUMMERVILLE TRADE DAY CAFE

100 HENRY BRANCH RD SUMMERVILLE, GA 30747
Phone Number:
Permit Type: FS
Last Inspection Score: 75
Last Inspection Date: 09-17-2019
For More Information Call: (706) 857-3377
Violations
4-1A – food separated and protected511-6-1.04(4)(c)1(i)(ii)(iii)(v)(vi)(vii)(viii) – packaged & unpackaged food separation, packaging, and segregation (p, c)

Points: 9

Corrected during inspection?: Yes

Repeat: No

Inspector Notes: Observed improper vertical separation of raw animal foods and ready-to-eat foods.eggs were stored over condiments items were rearranged to be stored properly

4-2A – food stored covered511-6-1.04(4)(c)1(iv) – packaged & unpackaged food, food stored covered(c)

Points: 4

Corrected during inspection?: Yes

Repeat: No

Inspector Notes: Observed biscuits and sausage,bacon, and chicken stored in warmer uncovered and subject to contamination./lids were placed to cover the items

6-1A – proper cold holding temperatures511-6-1.04(6)(f) – time/temperature control for safety; cold holding (p)

Points: 9

Corrected during inspection?: Yes

Repeat: No

Inspector Notes: Observed milk, sliced tomato, cheese, hotdogs all stored at 49 degrees F. //milk that was open in refrigerator the whole service was discarded by PIC/milk hotdogs, cheese, and bologna that had been brought in in the last hour were cooled quickly to 41 degrees and held in ice baths in the reachin until repairs could be made

12B – personal cleanliness511-6-1.03(5)(i) – hair restraints (c)

Points: 3

Corrected during inspection?: Yes

Repeat: No

Inspector Notes: Observed all employees with no hair restraints./advised anyone preparing food must have hair restraint if hair is longer than 1/2 inch

Previous Inspection Date: 07-24-2019
Inspection Purpose: Initial
Score: 97
FAMILY FARM AUCTION HOUSE CAFE

15577 HIGHWAY 27 TRION, GA 30753
Phone Number: (706) 263-0960
Permit Type: FS
Last Inspection Score: 84
Last Inspection Date: 09-13-2019
For More Information Call: (706) 857-3377
SUMMERVILLE MIDDLE SCHOOL

33 MIDDLE SCHOOL RD SUMMERVILLE, GA 30747
Phone Number:
Permit Type: FS
Last Inspection Score: 98
Last Inspection Date: 09-12-2019
For More Information Call: (706) 857-3377