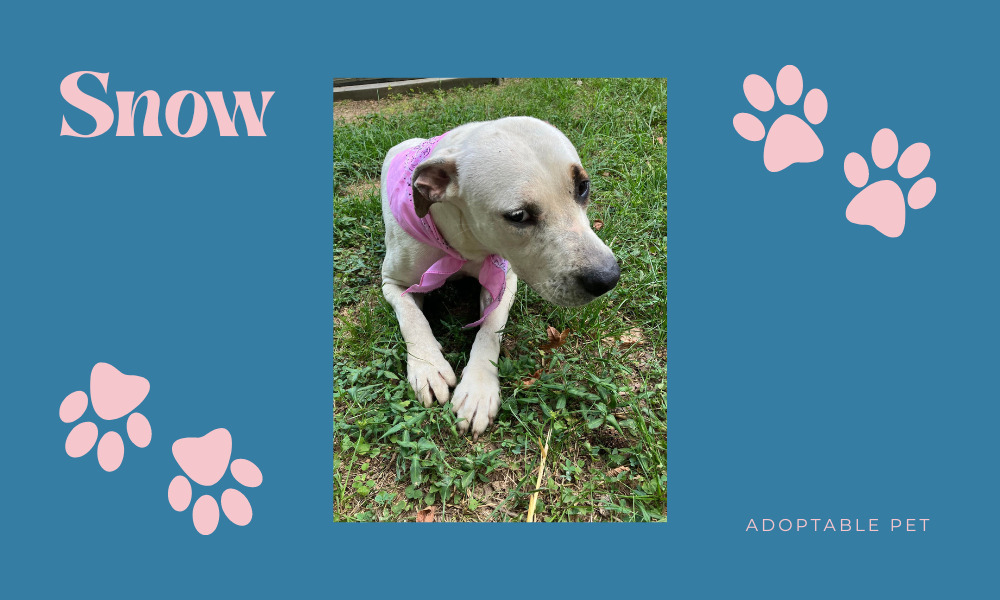 Meet Snow!
This adorable girl is approximately two years old.
Snow came in to the shelter with her nine puppies. She was owner surrendered at no fault of her own. Her puppies have since gone to a rescue.
She is very friendly and good with other dogs, all in all just a sweet girl.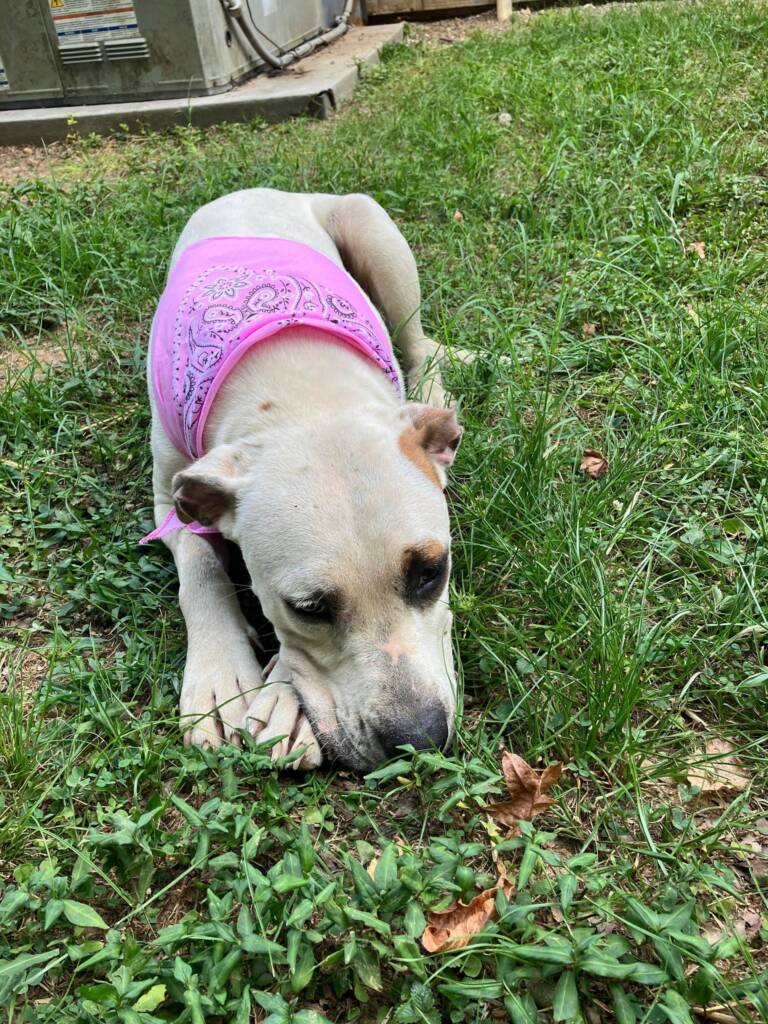 Snow is available for adoption at the Chattooga County Animal Shelter, and an adoption is urgently needed.  Due to the shelter being full, they said she would be euthanized soon.
If you are interested in meeting her in person, contact the shelter at (706) 857-0679 to make an appointment.
Supplies are always needed to help care for pets like Snow and her friends at the shelter. Here are a few items the shelter says is needed:
dog treats for training and just to make their day better
dog leashes
toys
wet dog food
cat food