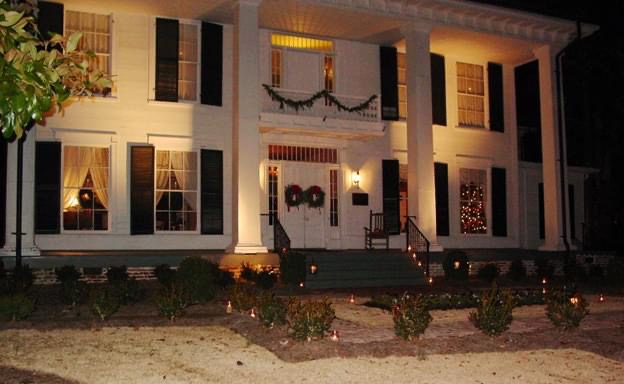 The Marsh House Museum will offer Candlelight tours on the first two weekends of December, Saturdays, Sundays (5,6,12,13), 6-8:00 pm, by reservation only.  Call 706-638-5187 or send a message by Marsh House Facebook Messenger two days in advance to reserve a space.  Masks are required, and tours will be limited to 5 persons per tour.  A donation of $5.00 per person is requested.  The House will be decorated in the style of the 1880s, and Christmas customs of the time will be discussed during the regular historical tour, ended with serving of traditional hot cider and ginger cookies.

The Historic Marsh House is located on U.S. 27 on North Main Street in LaFayette, GA.
The Marsh House
308 North Main Street
P.O.Box 722
LaFayette, GA 30728
Phone: 706-638-5187
Listed in the National Register of Historic Places, The Marsh House of La Fayette, officially the Marsh-Warthen House, is a house museum and events facility. This lovely antebellum home, located on North Main Street in La Fayette, sits across from Chattooga Academy and John B. Gordon Hall where Confederate General Braxton Bragg planned the Battle of Chickamauga. Union soldiers occupied the Marsh House during the war and left behind blood-soaked floors and hoof prints in the main hall. The house remained in the Marsh family for 150 years!
About the Marsh-Warthen House (Wikipedia) →
Marsh-Warthen House Photos (National Register) →
Walker County, GA Historic Places listings →