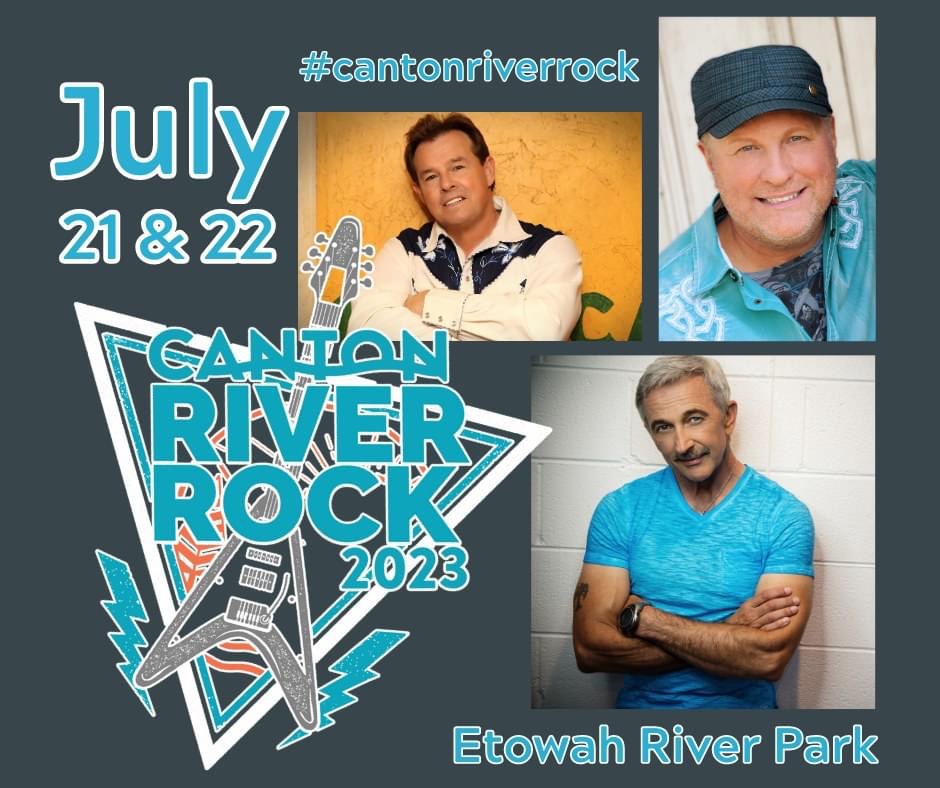 Announcing River Rock Concert and Festival | July 21 & 22
Get ready to rock in the City of Canton! The River Rock Concert and Festival is back in 2023 as a two-day weekend in Etowah River Park. Friday, July 21, kicks off the event featuring local musicians from 6-10 p.m. The experience continues on Saturday, July 22, starting at Noon, with more music, food and beverage vendors, craft booths, and a children's activities area.
For the main event on Saturday evening, headliners and 1990s country music stars Sammy Kershaw, Aaron Tippin, and Collin Raye will take the stage as part of their 2023 Roots and Boots Tour.
"We are beyond excited to bring such a talented group of individuals to perform at this event," said Adam Dodson, Parks & Recreation Manager. "We decided to change up the River Rock Concert and Festival from a series to one weekend so we could bring on these well-known artists, as well as local artists, and make the festival portion bigger and better!"
"This is a family-friendly event, so there's fun for everyone," he continued. "Come on out and enjoy a good time!"
For more details about the 2023 River Rock Concert & Festival, visit www.cantonga.gov/riverrock