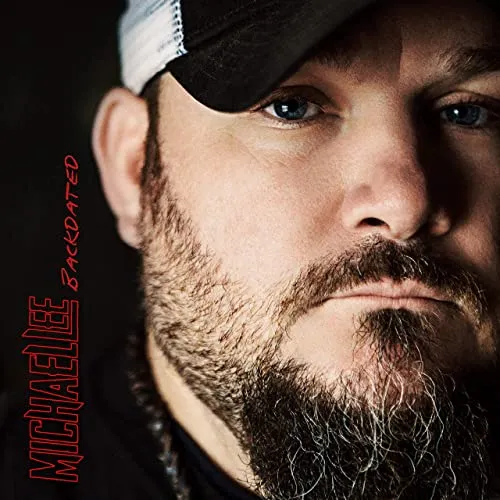 New country artist Michael Lee is thinking back to some of his happiest memories in his latest single, Change Is Overrated. The talented Lee brings a fresh perspective to the classic country sound and is quickly distinguishing himself as a new traditionalist poised to take his place in the country music scene. Change Is Overrated is now available on all streaming platforms including Spotify and Apple Music and is currently hitting mainstream country radio.


Inspiration struck Michael Lee as he sat on an old stage in the woods on a family's farm in his small Georgia hometown. Reminiscing on the memories made there, he began thinking how in such a fast-paced world, it's nice that some things stay the same. Instead of getting lost in all of the chaos of life today, it's nice to be surrounded by those simple, beautiful moments. "Creating memories is one of the most precious things a family can build together," says Lee. "My message to the listener of my new song is, don't get caught up in changes that takes away from making memories with your loved ones. We only get one chance to make those memories; and remember that some Change Is Overrated."
Written by Michael Lee and Derrick Lee Maddux and produced by Dana Williams and Micah Schweinsberg (both members of the award-winning country group Diamond Rio), Change Is Overratedtakes an upbeat approach to looking back on the past. With a modern country sound and a classic baritone voice, Lee tastefully combines the two into a wonderful story and life lesson all in one. Sometimes we just have to slow down and really appreciate the change and realize that some things aren't much different at all.
This tune is on his latest album Backdated, which is available now. Visit Michael Lee at his website and follow along with him on Instagram, Facebook, Tik Tok and Twitter.
About Michael Lee:Michael Lee continues to prove to country music what has been missing all along with his smooth and baritone voice. This Georgia native ventured into his country music career when he was just 14 years old singing gospel songs in church which later evolved into forming a duo in the early 2000's and getting the attention from Grammy award-winning producer Wilbur C. Rimes (father of LeAnn Rimes). This kicked off his career and performed at various showcases in Nashville while continuing to write songs with prolific songwriter Pat Alger as well as other prominent writers. Following the success of his previous radio release Keep On Livin', Michael looks forward to continue to release new music and sharing it with the world.
Despite the attention and support from the music industry he was starting to receive, he was feeling a void in his life as many do when it came to managing his life on the road and the responsibilities of being a husband and a father. He decided to take some time off, but still recorded several Christian country projects with Red Hen Records, a division of Daywind Records. Now signed to Private Label Artists, he is back to focusing on putting out music for his fans and something that everyone can relate to. With musical influences including the traditional singers like George Jones, Merle Haggard and Keith Whitley, it was the 90's country that shaped him more than anything with artists including Garth Brooks, Clint Black, Alan Jackson, Brooks & Dunn, and more. Lee's voice and soul will move you with every song he sings. He is representing what real life is all about and the many roads that we all have to choose which way to go and the challenges we all face.
via: countryschatter.com