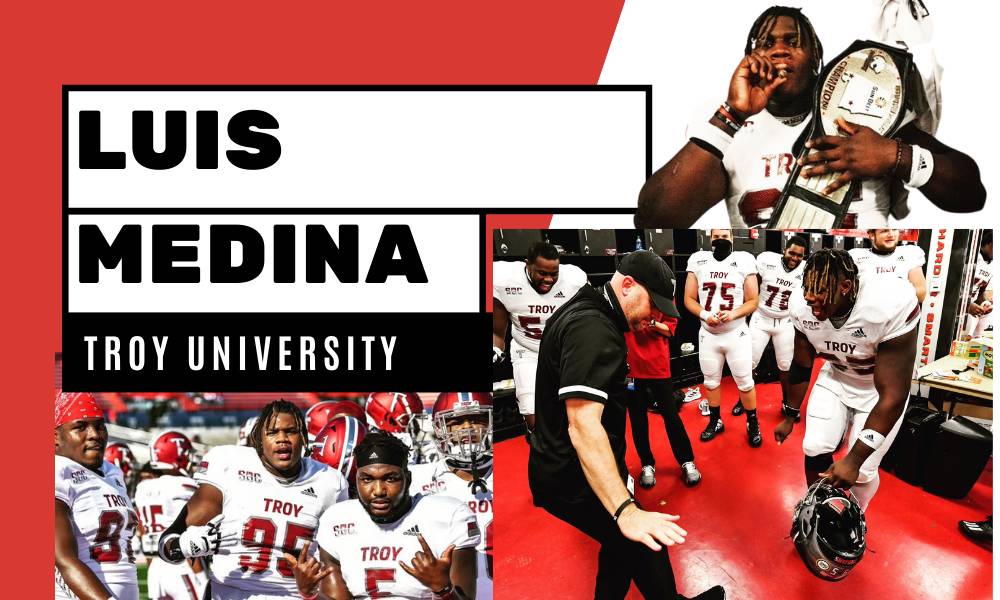 Seven percent of high school football players make it to the next level. It is even more of a rarity, during this era of redshirting, to see a true freshman have a major impact in college football.
Troy University true freshman, Luis Medina made his collegiate debut as number one in the depth chart at nose tackle in the Trojans season opener against Middle Tennessee.  Medina was the only freshman listed in the starting lineup at any position.
In the stands to watch Medina's first college start was his high school football coach, Charles Hammon, and a former teacher, Leann Porter. "It was shocking for real to see them at the game, it was amazing," Medina says.
"I feel family supports family", Coach Hammon said about attending the game, "this was the first of many for Luis and the sky is the limit."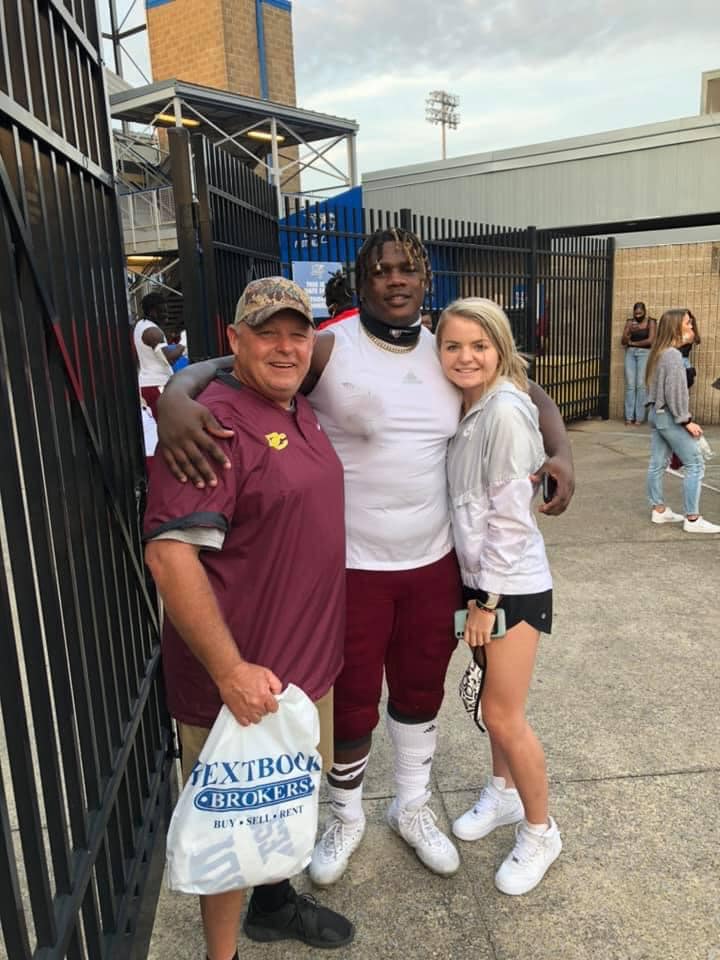 Adjusting to College Ball
Medina says, "in college you got to grow up real fast, and you have to know all the plays to get on the field." With over 100 plays in the playbook and additional plays added daily, Medina says he studied his plays for two hours, or more, daily. Medina began studying plays in June when he arrived on campus. "A lot of studying was going on, I started last summer until the end of my season because we add in so many plays, I study my plays every day."
On the field this season Medina did what Medina has been doing since his days of playing Recreation football in Summerville, Georgia, he dominated.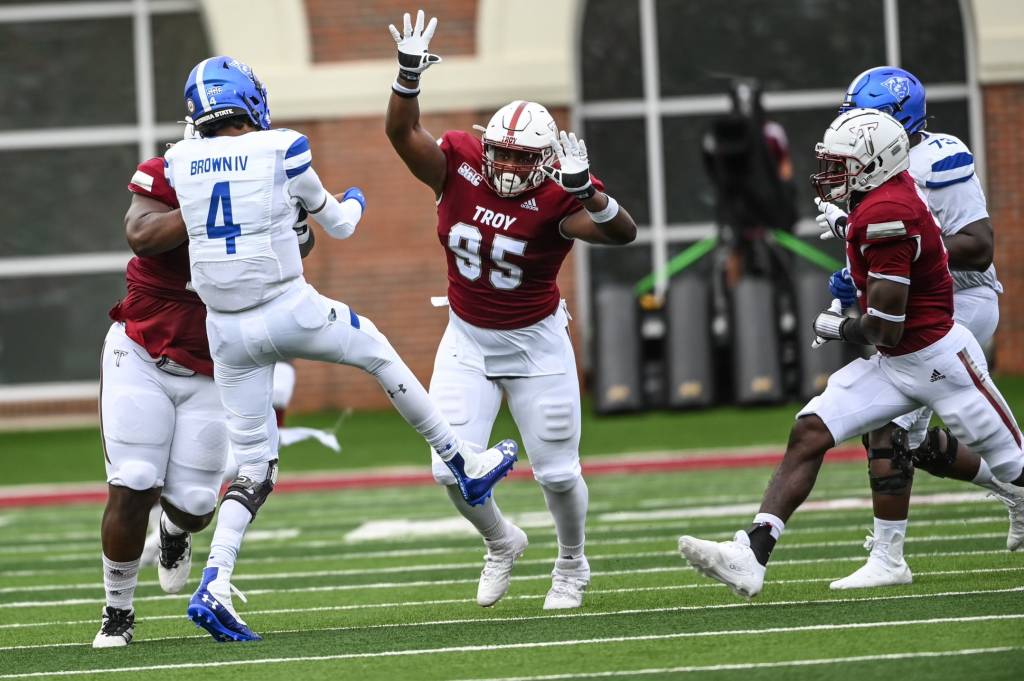 He recorded 30 tackles: 13 solo and 17 assists. Medina recorded his first career sack in the second matchup against Middle Tennessee on November 11th.
Even with all the COVID complications this season, including Troy head football coach Chip Lindsey testing positive for COVID-19, and the scheduling issues, Troy University got 11 games in, finishing with a 5-6 record. The season came to an end when the season finale scheduled for this past Thursday against ULM was canceled by ULM.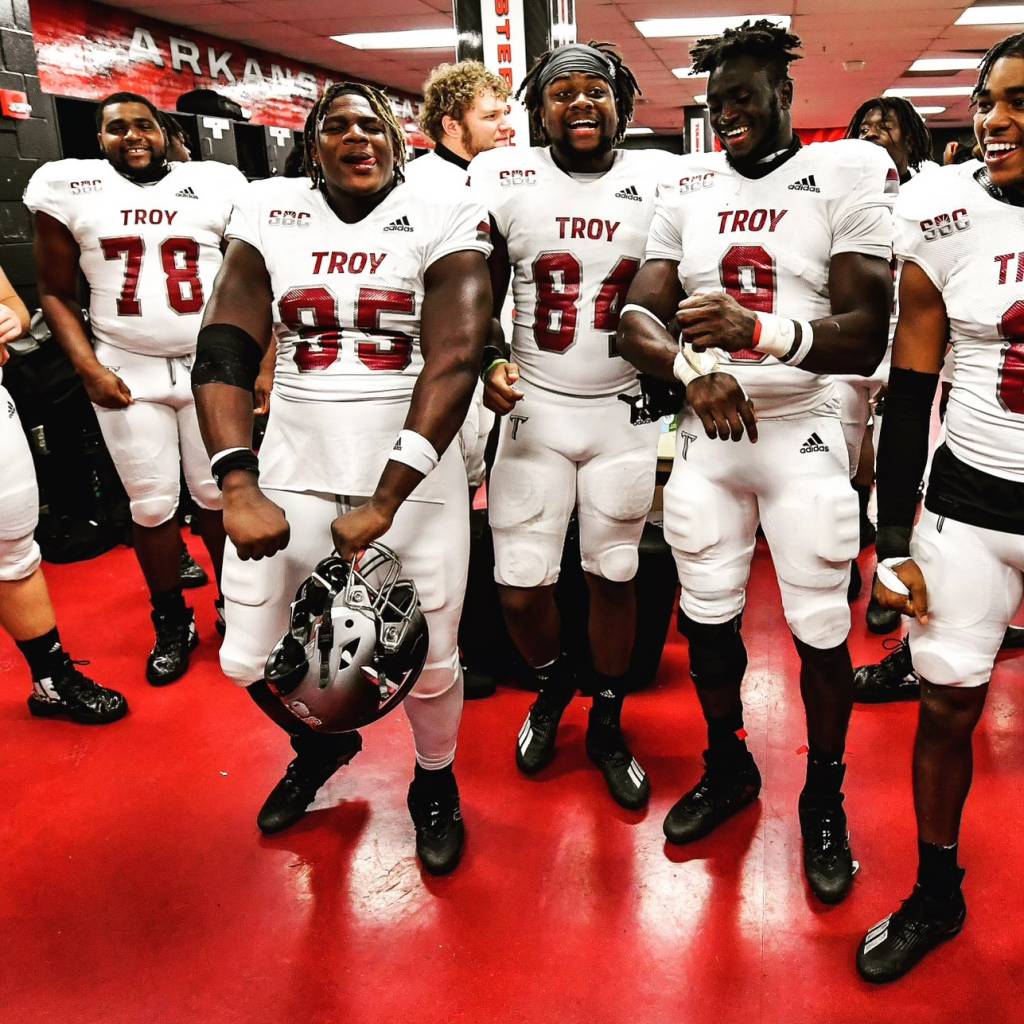 Troy Director of Athletics Brent Jones said, "my heart hurts for our student-athletes, coaches and staff who have worked tirelessly since they returned to campus in June with the intention of playing a full 12-game schedule. To our fans, thank you for your tremendous support all season long and for once again making The Vet an electric atmosphere each and every week."
Medina's Freshman season had many big moments. Troy has a history of upsetting ranked teams, the latest chapter was almost written with a furious fourth quarter comeback before No. 11 Coastal Carolina escaped with a 42-38 victory. Medina had several big time plays in the game including this one.
Medina told AllOnGeorgia his most memorable moment of his freshman season was beating the rival team, South Alabama, and keeping the Belt. The Troy defense was dominant in the shutout victory over South Alabama in the "Battle for the Belt". Troy secured its third-straight victory over the Jaguars with a convincing 29-0 win, marking the first shutout in the rivalry's nine-year history.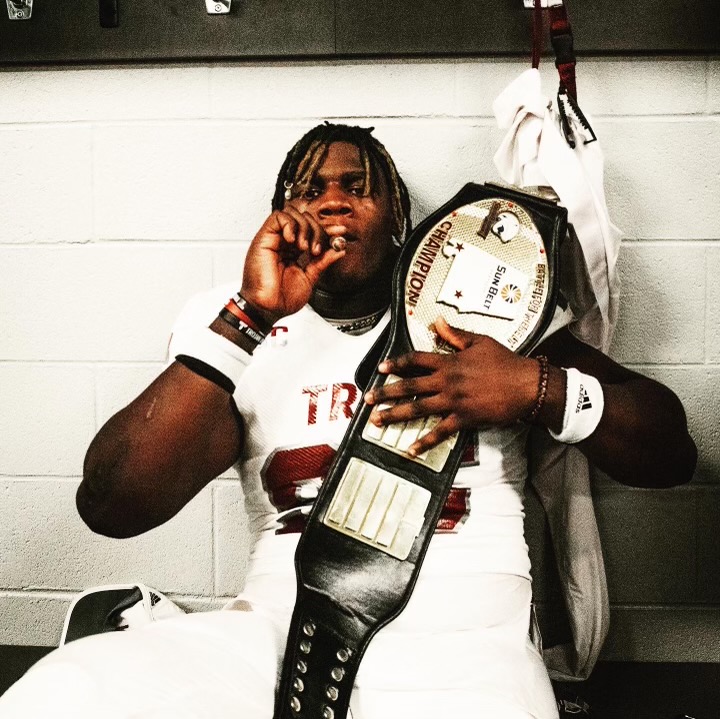 Medina is less than pleased with his freshman season performance. When asked what he would grade himself out with, he said, "I'm hard on myself, so I would grade my season performance at a 5/10 just because I could have played better in some of the games."
As far as the weight room Medina says, "I work out every day but Saturday, I have grown so much, I am way stronger than I was in high school." His current squat right now is 700 pounds with chains, and his bench press has went up to a massive 450 pounds. He currently weighs in at 295, according to him that is on the light side.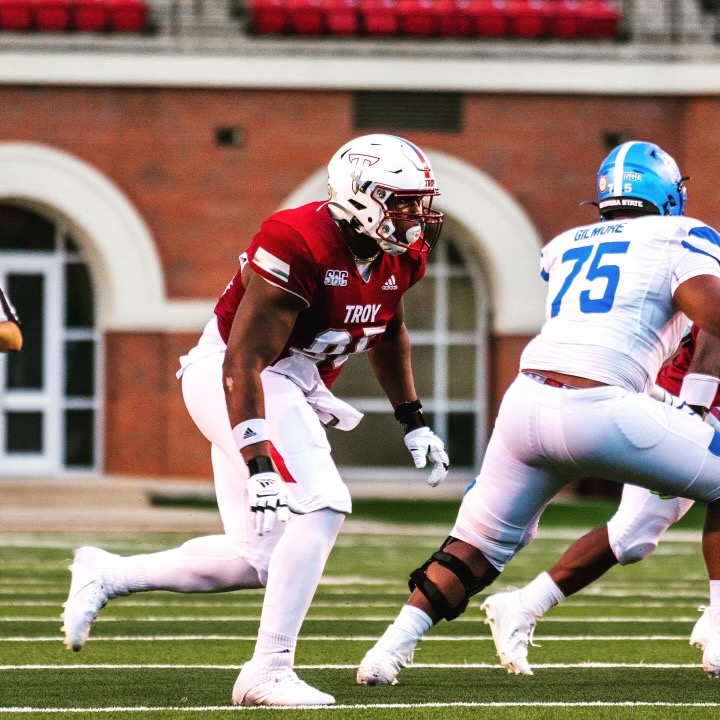 Medina offers this advice to high school football players hoping to make it to the next level, "set goals and accomplish them to their best ability, strive for greatness every day, no plays off, do the work when no one is looking and stay humble."
Medina, a 2020 graduate of Chattooga High School, is a Sports Management major at Troy University. His goals are to get stronger and faster than he was the day before.